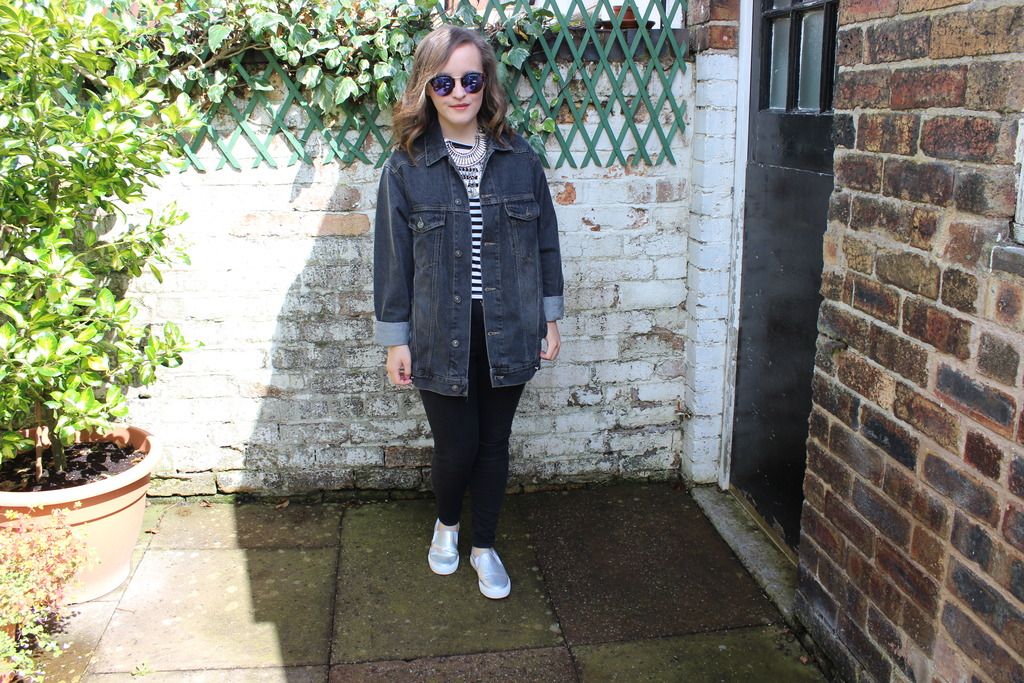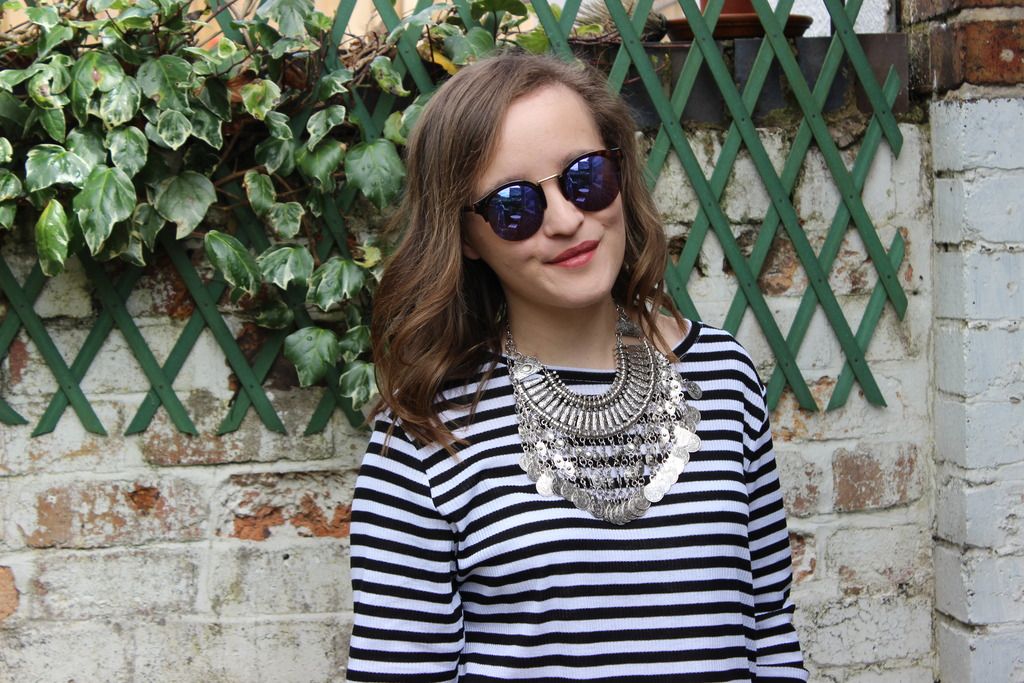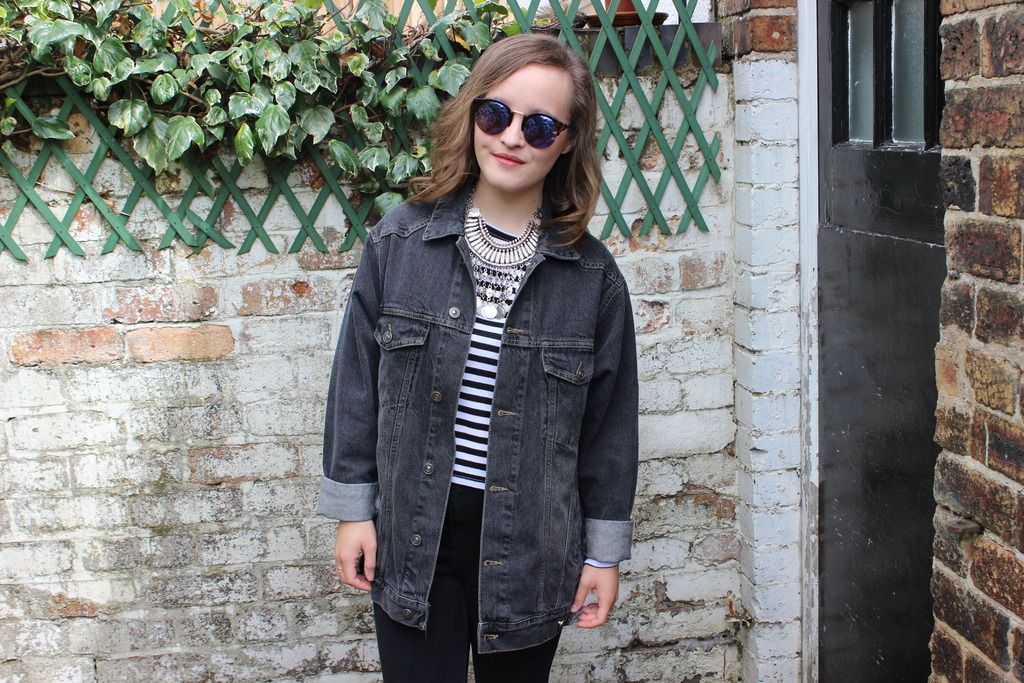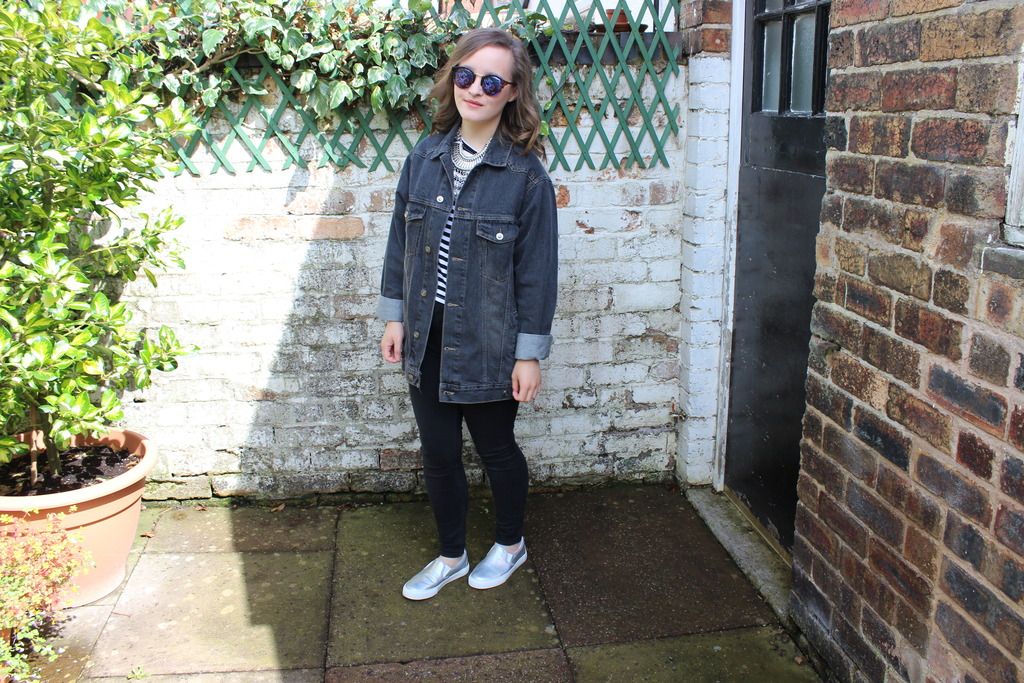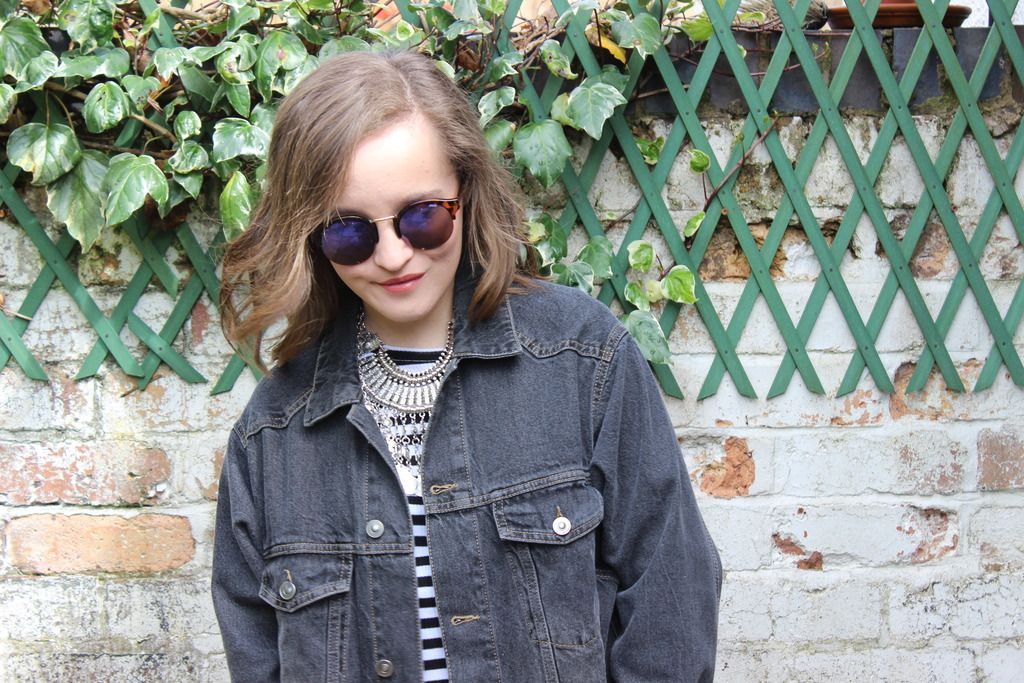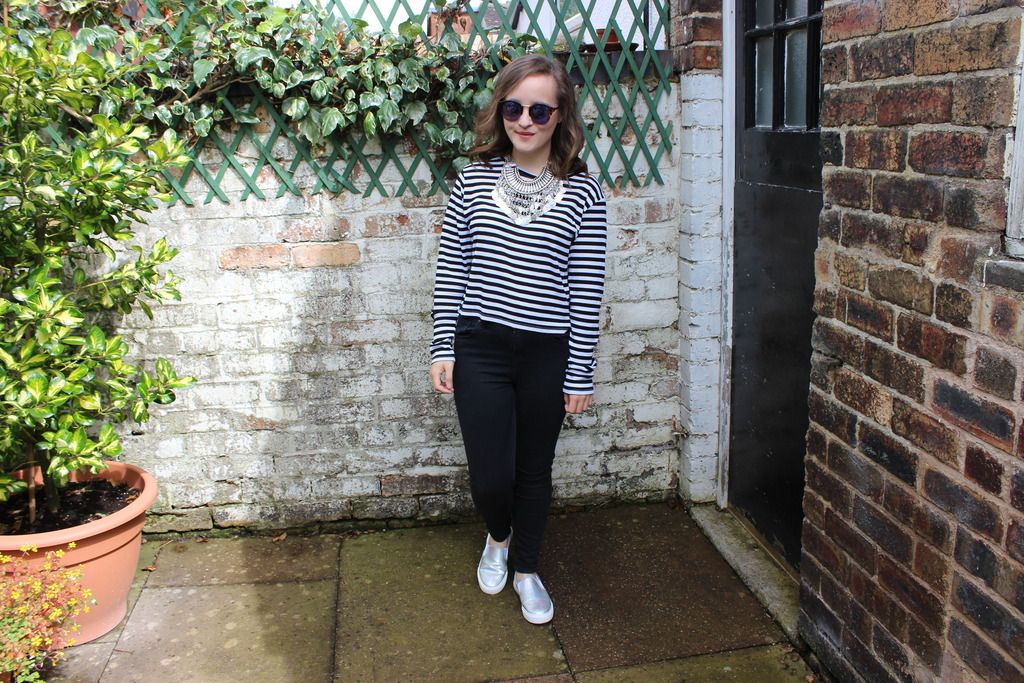 Outfit
Jumper - H&M Jacket - ASOS
Jeans - Topshop Shoes - Primark Kids
So first off we have to talk about that necklace! As soon as I got it out of it's packaging I fell in love! I'ts the kind of statement necklace that I've been looking for, for while now, and I finally found it thanks to Happiness Boutique! I can't wait to start pairing it with more of the things in my wardrobe and having fun dressing it up and down!
The other star of this post is those shoes!
So I was looking for a pair of trainer-y type shoes from Primark to take to a festival as well as my wellies, getting them from Primark meant that if they got wrecked it didn't matter! But I was still hoping to get a pair that I could potentially wear again if I wanted! I couldn't really find anything as they pretty much had nothing for my hobbit sized feet, I normally wear 4's and even these were too big! In a last ditch attempt to find something, that I half liked I suggested to my mum we may as well check out the kids section while we were there. And what d'you know! These little beauties were sitting right there, in the right size too finally. Plus getting them from the kids section meant they were pretty cheap, which yano, is helpful!
Love
God bless