January was an absolutely insaneee month! So busy and crazy and full to the brim.
I really really cannot believe that the first month of 2015 is over and finished, like what happened? Although for once I didn't feel like a month went by in the blink of an eye. Days definitely dragged and dragged, but now January is over and February is here, which means one thing, an Insta round up of the events of the month!
I am absolutely obsessed with instagram, which means I've been posting a heck of alot this past month. There's been a trip to New York, the start back to uni after Christmas and a crazy deadline, plus some shopping, eating and make up snaps!
If you like what you see here make sure to head over to instagram and follow me, holljc is my user name. As I said I'm pretty obsessed with posting in instaland, it's my favourite social network, so there's always new stuff happening on my account from, outfit of the days to food snaps and night out selfies to some of my favourite inspirational and hilarious quotes.
Now that is what I call one mammoth fish finger sandwich / Completely in love with this playsuit, Urban Outfitters did good! / Todays face / Think I have a thing for white coats at the moment / Today is a day for exploring one very snowy New York / Tops of the Rock is absolutely spectacular, New York is such a dream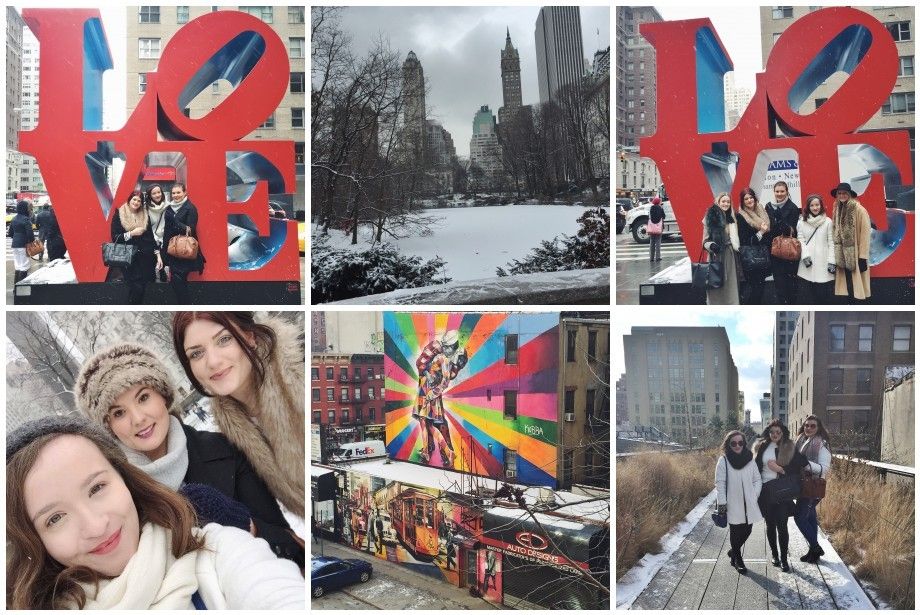 This city is incredible! Completely in love / Central Park was a real life winter wonderland yesterday! So dreamy / New York is an absolute dream / Central Park with the girls was a snowy paradise, if not extremely cold / The NYC street art is absolutely incredible / On the lovely highline with the girls, it's such a beautiful and relaxing part of NYC
OOTD at the lovely Brooklyn museum / The Highline was absolutely lovely and those clear blue skies were just heavenly / Victoria's secret know what life's about / New York these streets will make you feel brand new, big lights will inspire you / Times square with ma girls / We met this adorable little guy on our Garment District Tour, he loved all the attention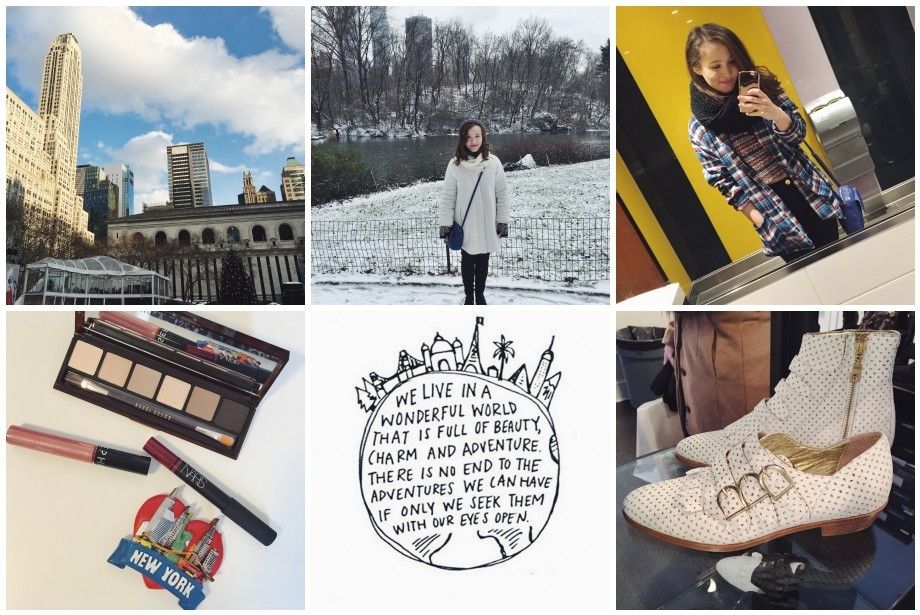 Blue skies and sunny days, even if it is very cold. Oh New York you have stolen my heart / So sad to be leaving this beauty of a city! I had the time of my life / NYC's last ootd / Oh New York you were good to me / Full of wanderlust at the moment, can't wait for more adventures / Spotted these Modern Vice shoes on our Garment District Tour in NYC. Who'd have thought this shortie would ever fall for a pair of flats, such a shame I'm a broke student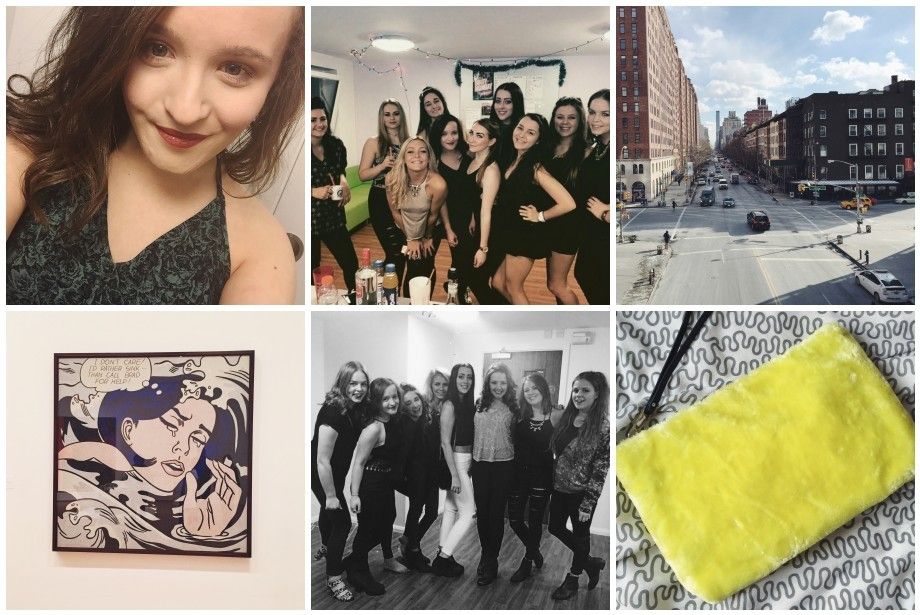 Back out in Notts / Ma uni girls / Dreaming of New York with its blue skies, big buildings and infinite possibilities. I want to go back and never have to leave / This never fails to make me giggle / Another ntu night out / Thank you Zara sale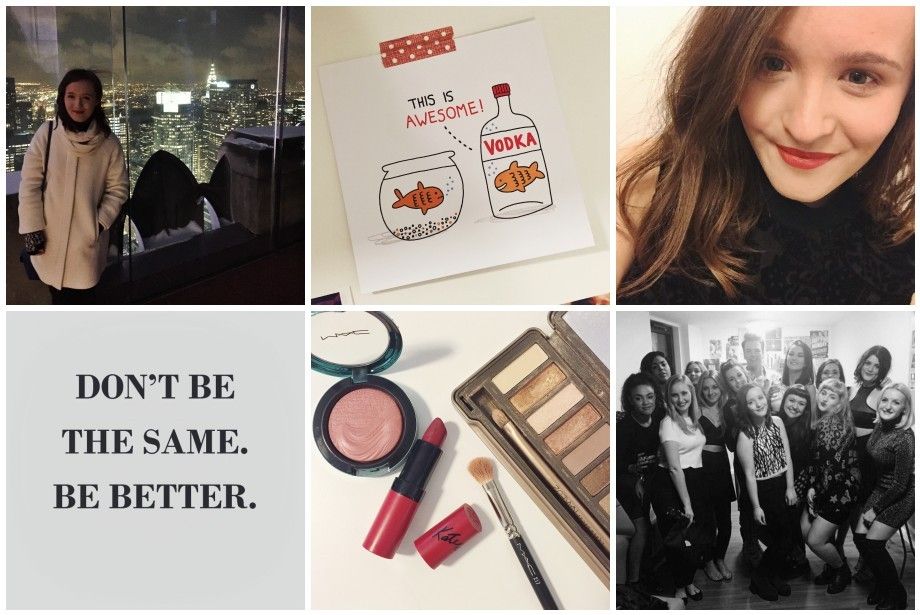 Oh how I miss you New York. You were perfect and I want to come back and forget / My mum sends me the funniest cards / Baa Bar Tuesdays / #inspo / face of the day / Out with the FCP hunnies
Loving Henna at the moment, these designs are absolutely stunning / ootd / Fries before guys / Went to the Emma Bridgewater decorating studio and factory shop today. There is some benefits to being from the Potteries I guess / Today has been a day of cute Emma Bridgewater seconds mugs and Asos magazines that I haven't subscribed to / Absolutely loving the Jenna Malone shoot in the most recent Asos magazine

This jacket is just my absolute fave at the mo / Breakfast at Bills? Don't mind if i do! / Dreaming, believing, missing this beauty of a place
So there you have it ladies and germs, January wrapped up in one very photo heavy post. Yes I do really post on instagram that often! So remember if you want to see what I get up to day to day, then follow me over in instaworld (holljc) and I'll see you next time.
Love
God bless