As I write this (yep, that tells you how interesting my new years was) I am about to watch one year fade into another, and a new January begin. So that means one thing, a December insta wrap up! *I couldn't miss out on a month! This tradition that has been going for nearly 2 years now!*
December was a long, busy, full, crazy but good month, boy was it good. I have so many wonderful memories from the month that was December 2014, and it was so jam packed that the first week of the month seems like an age ago.
So as always at the end of a month, I've dived into my dear dear dear instagram account to show you guys the days and moments that it's lens captured.
Loves / Christmas dinner was just too cute / Holly the Christmas fairy was out in full force! / The Malt Cross looking oh so very festive for the student beer and carol evening / Such a fab night at beer and carols! Loved singing and hanging out with ma girls / The previous few days had defo got me in the Christmas spirit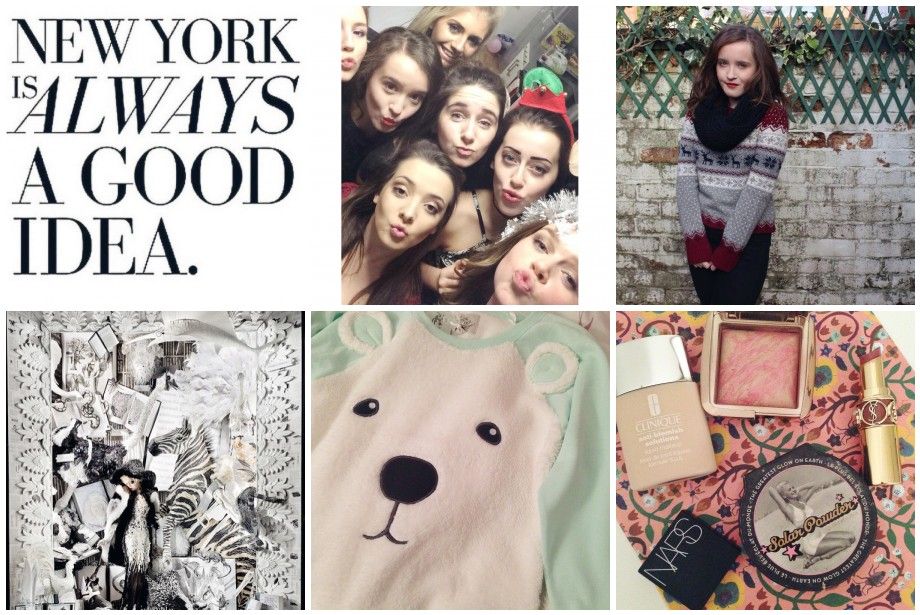 A month to the day I would be in NYC / Such a fab last night in Notts with the girls / Christmas jumper day / Bergdorf's 2011 Christmas windows were absolutely divine / I am thankful for warm snuggly pj jumpers in a freezing cold house / #fotd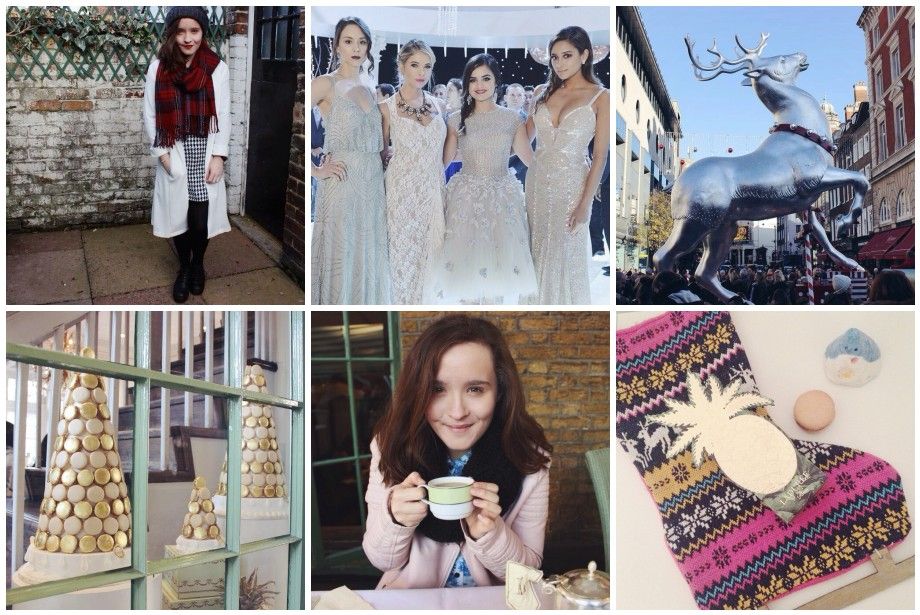 Feeling very festive and snug / The dresses from the Christmas special of PLL were just utterly divine / London was so festive and cute / Laduree Christmas windows were beyond beautiful / Drinking tea and hanging out at laduree was just lovely / A new Christmas stocking, the Lush Christmas penguin and Laduree's insaneeee Christmas line plus yummy macaroons had been the order of the last few days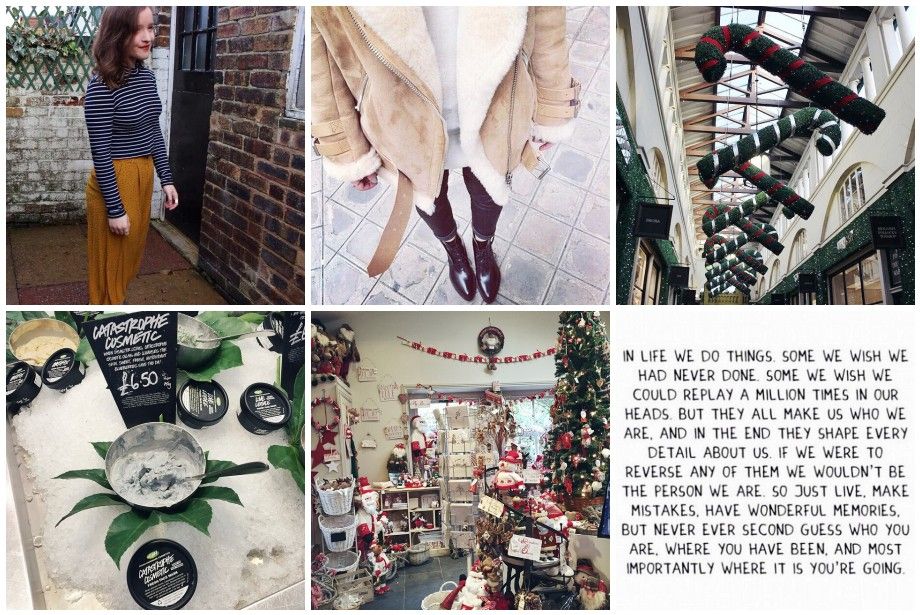 ootd / Now this is what dreams are made of / I loveeee Christmas / Finally got hold of my favourite Lush face mask today, Catastrophe Cosmetic / This was one extremely Christmassy shop /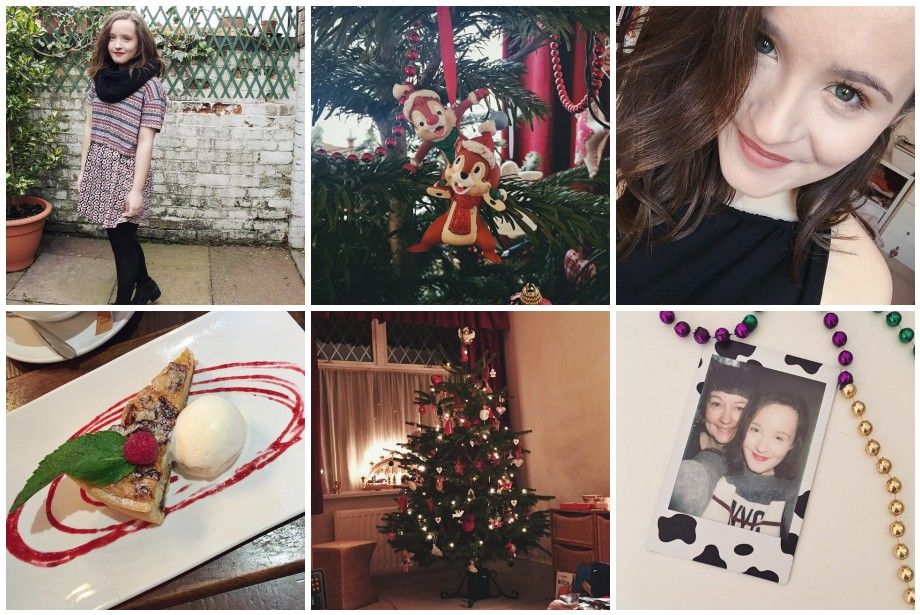 Yesterday / I think Chip and Dale are my new favourites / Happy Christmas eve to all / Lunch was delish / Oh Christmas tree, Oh Christmas tree! Happy Christmas everyone! / Boxing day Polaroid selfies with mamma bear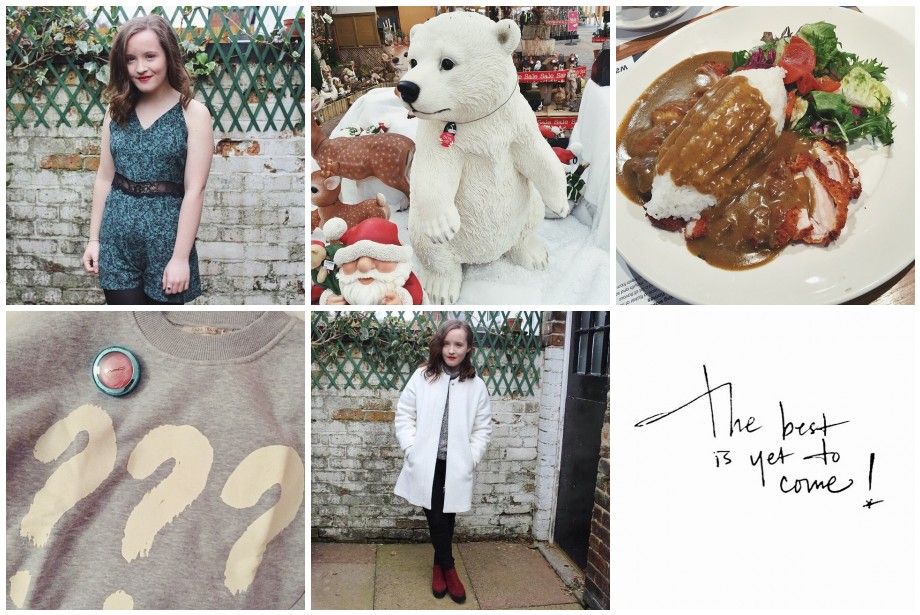 Christmas day dressing / This little guy was just too cute / Nothing like a good Wagamamas to start the day off right / Monochrome Zara jumper and new pretty Mac lipstick made today rather sweet / Today was a new coat sorta day / It was pretty much time to say goodbye to the year that is 2014, and hello to 2015. So so excited to see what the next year will bring, believing and hoping for my best year yet!
There you have it my friends the final month of 2014 all wrapped up in one little post. There's alot coming up on the blog over the next few weeks/month so make sure you keep your eyes peeled or follow with gfc or bloglovin so you don't miss a trick.
The biggie for this month, and probably year is that tomorrow!!! Yes tomorrow!! (jan 5th) I'm heading to New York with uni, and I am beyond excited! I've always dreamt of going to the big apple and now I'm finally able to go! Ahhhh! There will be lots of posts about my trip coming up soon I'm sure, oh, and of course I'll be posting daily,
maybe hourly
on instagram (holljc) so head over if you want to experience some of NYC with me!
I've also got a few 2014 round up posts coming soon too. Last year I did an outfit round up of my favourite outfit of each month, which I've decided to do again as it was such a fun post to put together and I love reading them. Alongside that is a more personal, lifestyle based post looking back on the last 12 months. I hadn't originally planned to make this post, but a few nights ago I started writing and the end result was that post, so keep your eyes open for that too!
Love
God bless
Happy New Year!