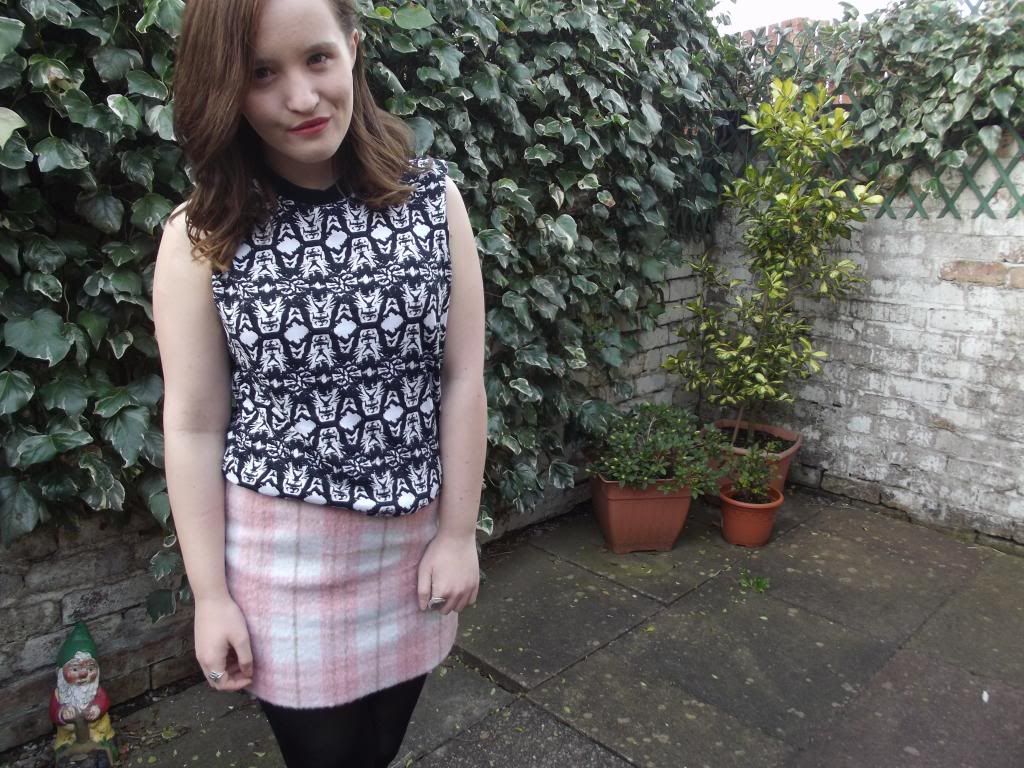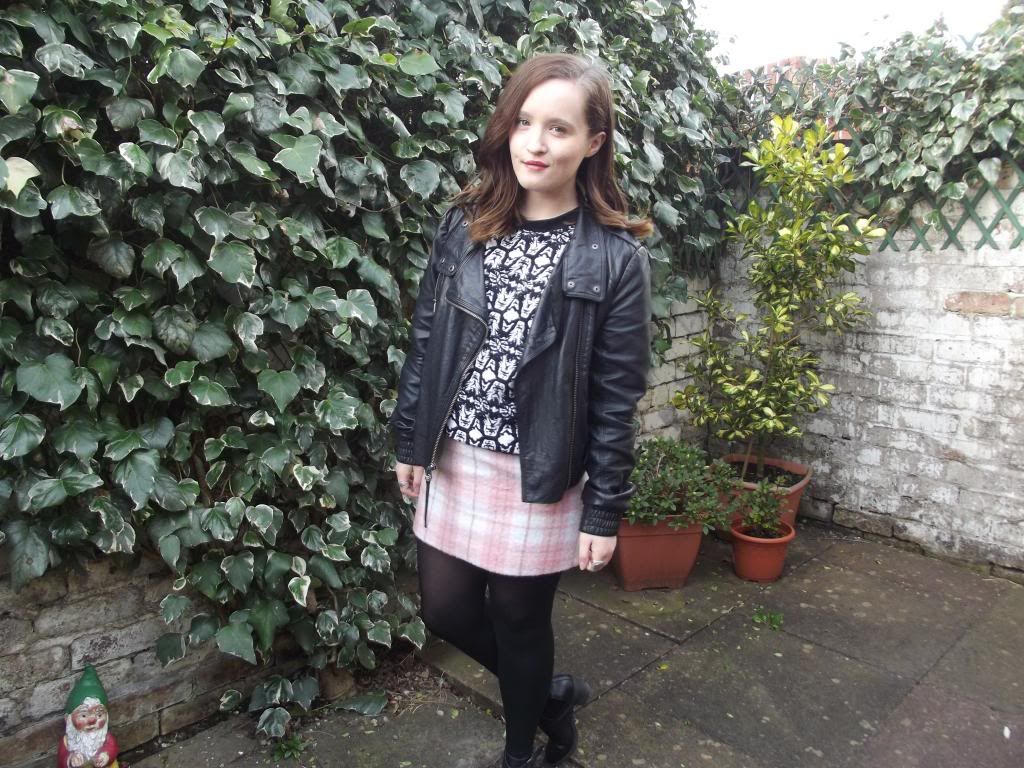 Outfit -
Tshirt -This is a love song Skirt - New Look
Leather Jacket - Topshop Boots - Primark
Lips - Revlon Colourburst Lip Butter - Candy Apple
Sometimes things happen, and well, they just make your week, or in my case month. If you follow me on Instagram or Twitter then you might have seen that about 2/3 weeks ago I won Caroline (
Burkatron
)'s giveaway for this, This is a Love Song, vest tee! I was over the moon and it really did make my week when she first tweeted me, and again when the package from her arrived (see it,
here
) Buraktron, Caroline's blog is one of my absolute favourites, and if you love fashion, beauty, style, nails or just general pretty things then I'd defo recommend you check her blog out,
here
. It's amazingggggg!
If you can't tell (or my attempt at being funny in the post title didn't indicate), the tee is covered in tigers, or if you like, Autobots. As they're what the friend I had coffee with when I wore this thought they were, which I'm perfectly ok with!
Oh, and last night I uploaded a new video to my Youtube channel. It's a ways to wear video featuring the stunning New Look skirt you can see above, I'll leave the video down below for you all to check out if you want to. All the outfits have never, ever, been seen on the blog before (yet) and I had a whole lota fun filming it and putting it all together, I really would love it if you'd check it out and follow my channel if you wana see more!
Love
God bless