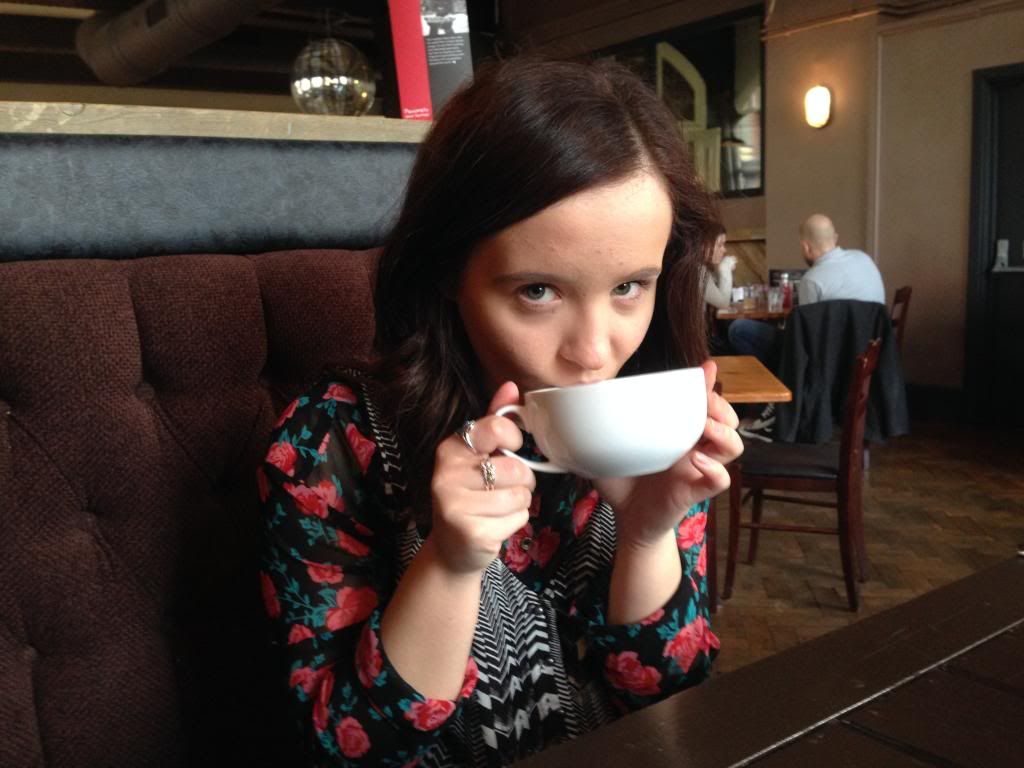 For the first time this year I feel like a period of time has gone really fast. And this time it's the month of February! Like it's March 1st today! Somewhere in the back of my mind I'm wondering if someone's got that wrong, and it's actually only about Feb 15th or something?
But, apparently it's now March, which means one thing and one thing only. A nice little Instagram round up of my month, showing you the little parts of my life that my insta account captured.
If you want to see pictures like these regularly then my user is 'holljc' or there's a little icon to your left, or click,
here
This month like January has been a heck of a roller coaster, with huge ups and downs, and I'm hoping March will see this year go on the up. So here's to March, a new month and a new start, and goodbye to February for another year.
So welcome to my instagram's view of this rather interesting month!
Having Lunch at the Exchange - Post,
here
-Yeah, my family either go big or go home when it comes to birthday cakes
- #ootd with my gorgeous new cut-out boots
- Spending the afternoon watching Teen Wolf and blogging, all whilst wearing my lovely new pj bottoms
- Got my beautiful Ella Masters prints framed this weekend, love how they look with the white frames! - Her website,
here
- You can't go to Ikea and not have Meatballs! Oh and Blueberry muffins are my fave!
- Little #instahaul from Ikea today! They have so many lovely things!
- A Dominoes feast for 1 tonight because my mum and dad have gone out. I left about half of it but it was sooooo darn good!
- Only manged one of these Dominoes chocolate chip dough balls because they were so rich, but they were so yummy!
- My this was good! Adore pizza hut cookie dough!
- #prayer
- #Latergram Costa and Krispy Kreme for the road
- #Latergram The view from our living room window for the next few days!
- #Latergram Brunch at Cafe Rouge was so scrummy
- #Latergram Even when it's raining this place is still so so peaceful
- #Latergram - Today was such fun exploring such a cute, charming and rustic part of the world - Post,
here
- Gonna miss waking up to his every morning
- My #ootd from our last day in the most peaceful part of the world - Post,
here
- #ootd Today was a tartan and black day
- #Latergram Yep I really should not be aloud into Boots when they have a mix and match 3 for 2 offer on!
- #tbt This pic is from the first time I ever went to Disney and visited Mickey and Minnie in the Animal Kingdom!
- #Latergram Went to Frankie and Benny's for breakfast after my blood test!
There you have it ladies and germs, February through my instagram lens.
Love
God bless