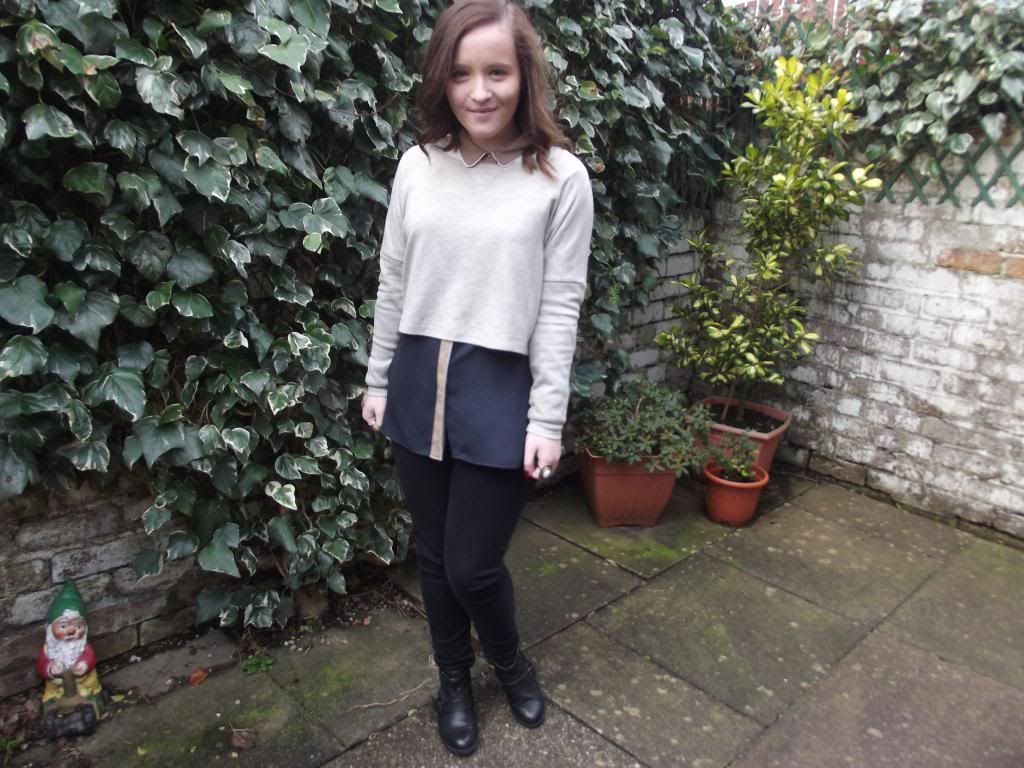 Outfit -
Shirt - Next Jumper - Topshop
Jeans - Topshop Boots - Primark
Nails - Topshop Matte Nails - Dress Up
Rings - Local Vintage Fair, Camden Market, Shop Dixi
Sometimes things turn out right, and sometimes they don't. But for once today's outfit pictures actually turned out good, although I did get rained on a little for the last few minutes before I raced back inside.
But I'm really pleased with how these pictures turned out, as alota the ones I've been taking recently haven't turned out how I'd want them and just haven't made it onto the blog. But I really loved this outfit, so am glad I'm able to share it with you lovely lot!
Oh and just so you guys know, I'm going away for a few days over half term (next week) so if things are a little quiet over here in Holl JC land, that's why!
Love and cuddles
God bless