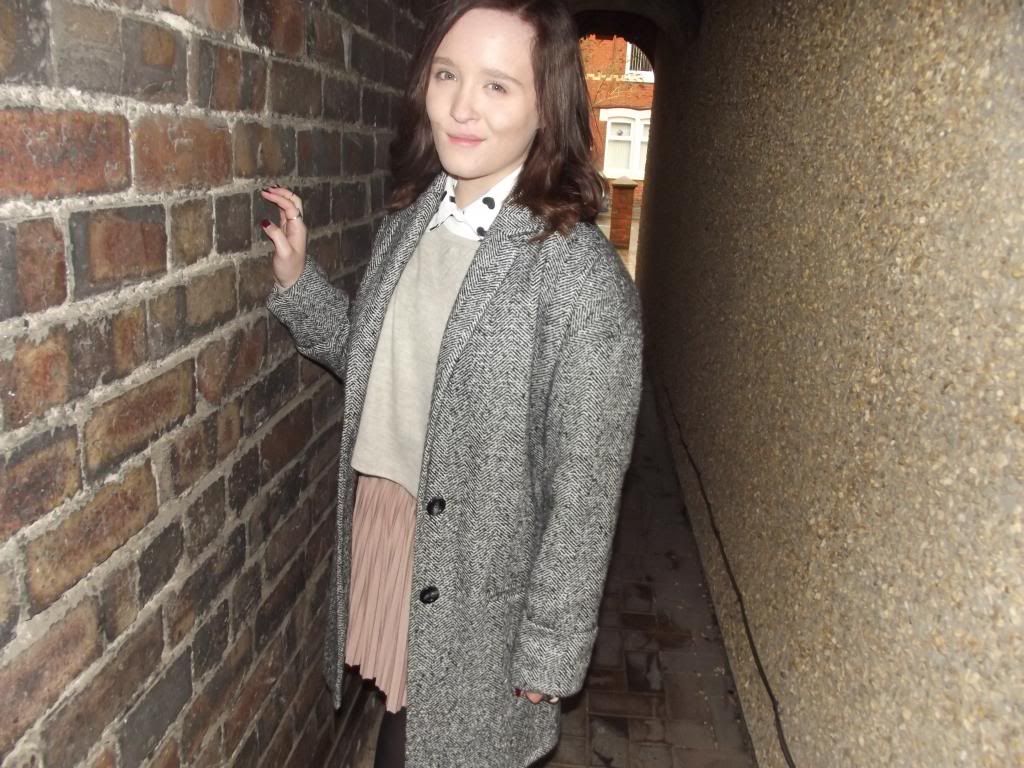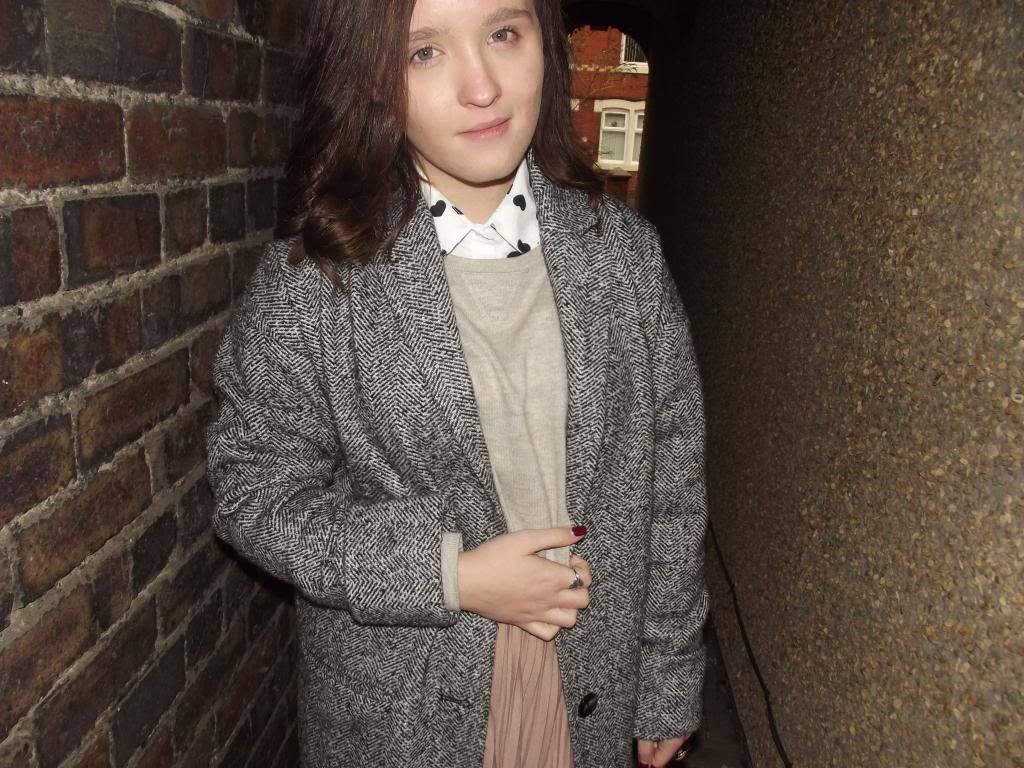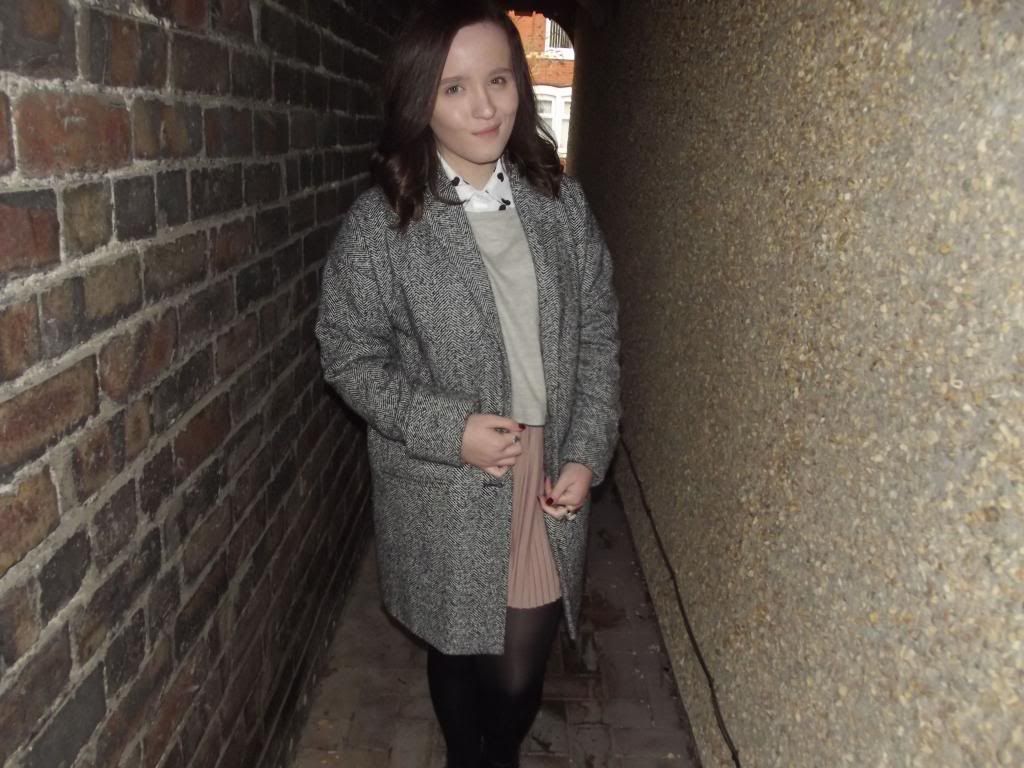 Outfit -
Coat - Matalan Jumper - Topshop
Shirt - Ebay Skirt - Miss Selfridge
Boots - Topshop
Topshop - Matte Nails - Dress Up
Rings - Shop Dixi, Camden Market, Local Vintage Fair
When the heavens open I retreat into the alley between mine and my next door neighbours houses, and yesterday was no exception.
Lots of layers for this rather wintery outfit, featuring the lovely heart print shirt I received for Christmas. The only problem is that it's a little too small, so I'm having to be creative in how I wear it, but I guess that's half the fun!
I also apologise if posts become a little erratic over the next few weeks, with me going back to college today and the horrible weather we're having blogging is going to become a little difficult, but I'll try my best!
Love and cuddles
God bless