Can you believe we're now in 2014?
Like where the heck did 2013 go?
As we're into a new month, that means one thing, and one thing only; another instagram round up, updates post! Giving you a little glimpse into my December and Christmas, and what I got up to on a day to day basis!
If you want to go and follow me over in insta-land, then my user is 'holljc' or there's a nice little button in the side bar!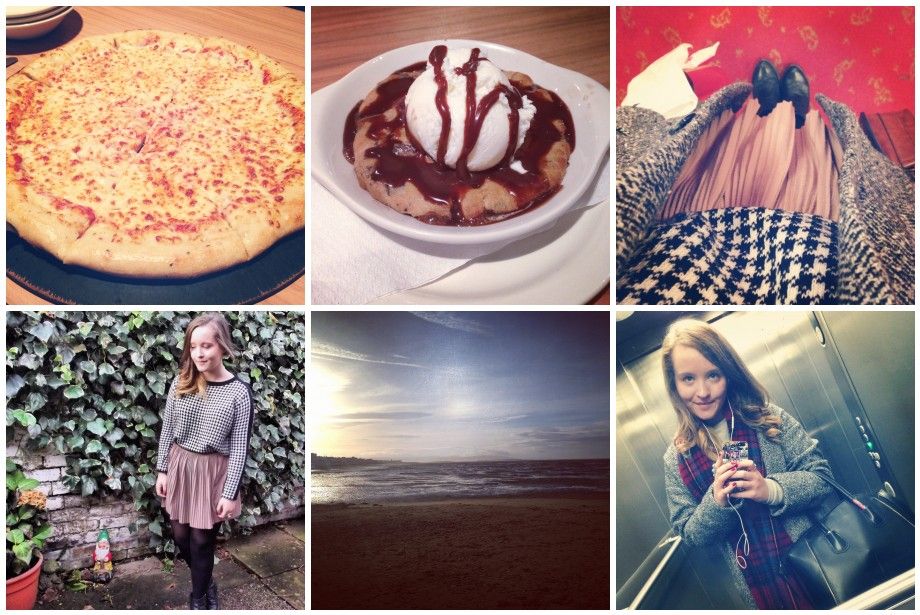 Yeah, our lunch was kinda awesome! Pizza Hut stuffed crust, heck yeah!
But, the second half of our lunch was even better! Pizza Hut cookie dough is a piece of heaven!
An #ootd including some of my shopping too!
A beautiful sea walk with new and very special family friends, in their old town.
Cheeky selfie at college, such a long day!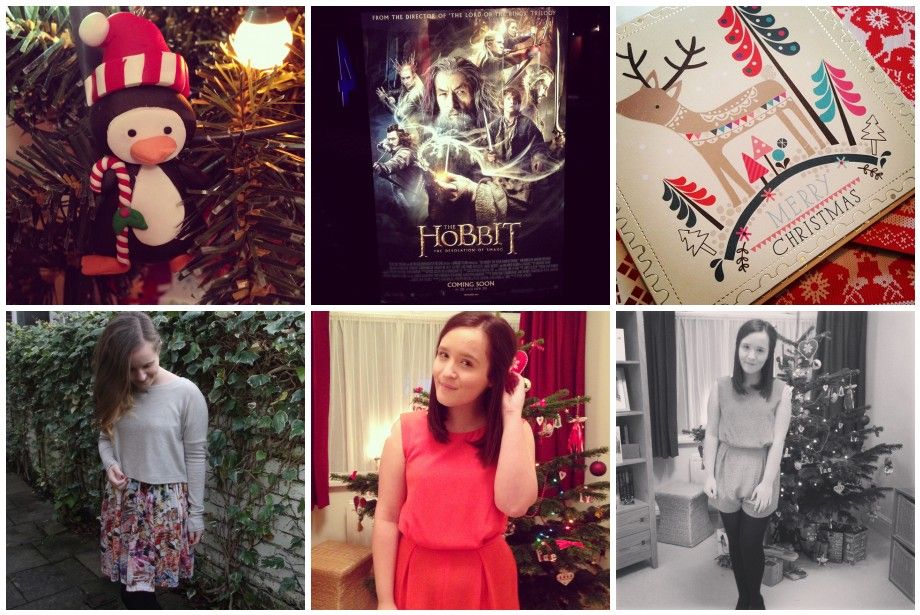 This little guy was one of my favourites!
Me and dad went to see the Hobbit! Sooooooo amazing!
That morning was one of writing cards and doing coursework!
Ready for the Christmas party with my new hair and red playsuit!
Love my girls had such a great evening!
The Christmas Party was just such fun!
Although I thought I was going to die multiple times, ice skating was a lot of fun, with the biggest bunch of crazies ever!
Pick and mix at the cinema? Yes please
Really wanted to put some of these on but could see it going sooo badly!
Adore Lion King!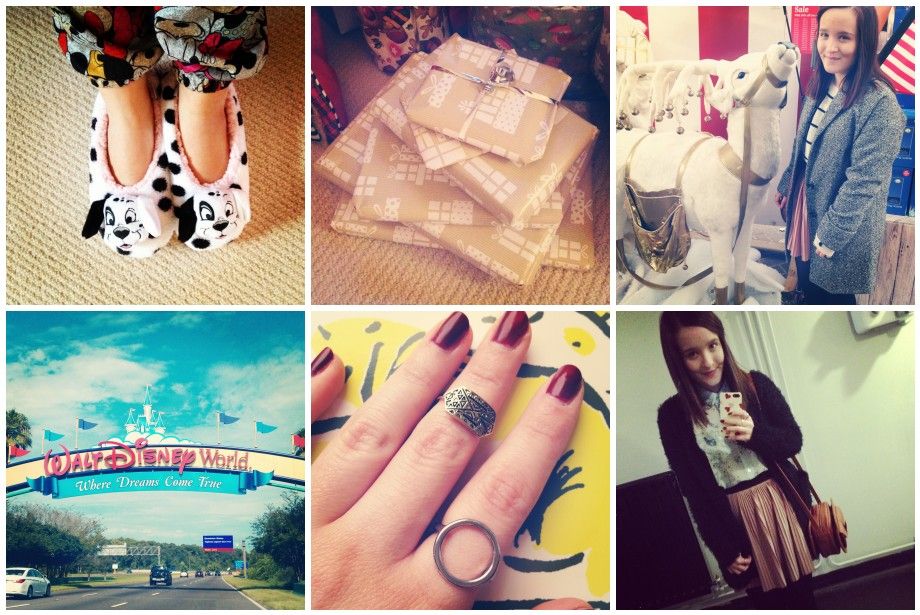 My new Christmas Slippers are just perfect!
Some of my wonderful presents from Christmas morning!
This little one was pretty dang cute.
Knowing we're going to Disney this year is keeping me excited and happy!
New rings are always nice, especially when they're in the sale!
#ootd

Today is the day I open my jar of happiness - Video
here
Opened my jar of happiness, such great memories and totally helps you to appreciate the little things!
Loved wearing my new Topshop sales dress - Post
here
I hope you all enjoyed that, and remember if you want to follow me in, insta-land then 'holljc' is who you want to be searching! Any related posts and videos are also linked under the pictures above!
So here's to 2014, and January, and the upcoming week! I hope they're wonderful and positive, and better than the day, week, month or year before!
Love and cuddles
God bless