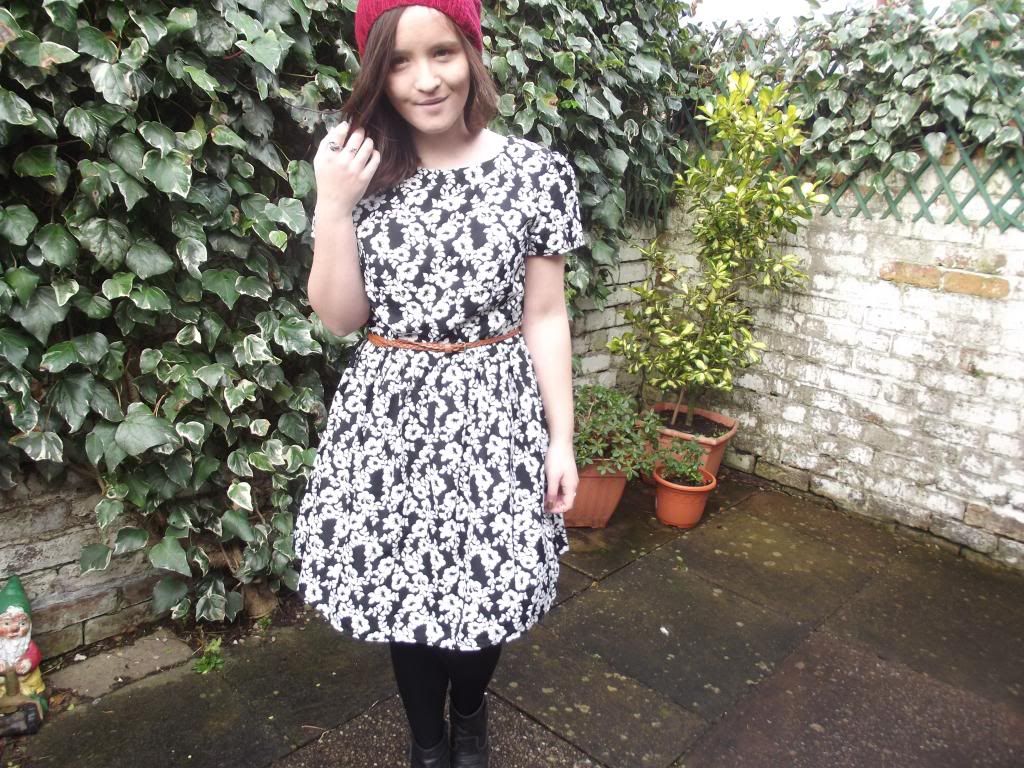 Outfit -
Dress - Primark
Coat - Matalan
Hat - Topshop
Boots - Topshop
Belt - Unknown
Rings - Topshop, Shop Dixi, Camden Market, Pia
Nail Varnish - Topshop - Solar
"Some people are worth melting for"
At this point I think I was already crying!
I couldn't help but put this pretty perf Frozen reference as the title for today's post, as this was what I was wearing when I went to see the beauty of a film!
This hat is one I picked up in the January sales, and got for at least half price, and then student discount off too, which yano, I was pretty chuffed with! I'm still not 100% sure how to wear it, but I think I'm getting there!
For those of you still considering whether to go and see Frozen or not; read this as a sign from God, the universe or whoever/whatever else you want/can think off, GO! BABY GO! You have to go and see this darn film whilst it's still in the cinemas, it's sooooooo amazing! A little predictable Disney at times, yet that is the absolute beauty of it. My dad even loved it, so that shows you how great it is!
Let me know if you've seen it or if you do end up going to see it!
Love and cuddles
God bless