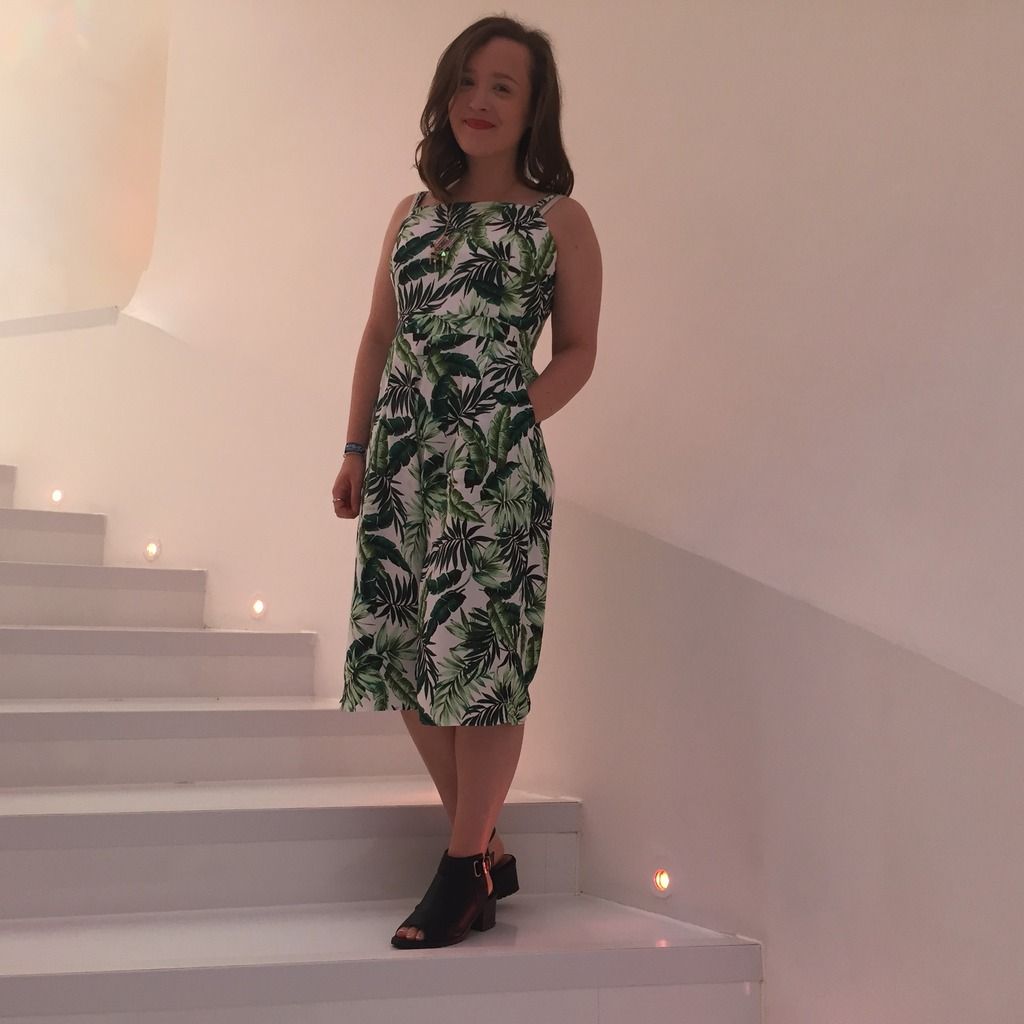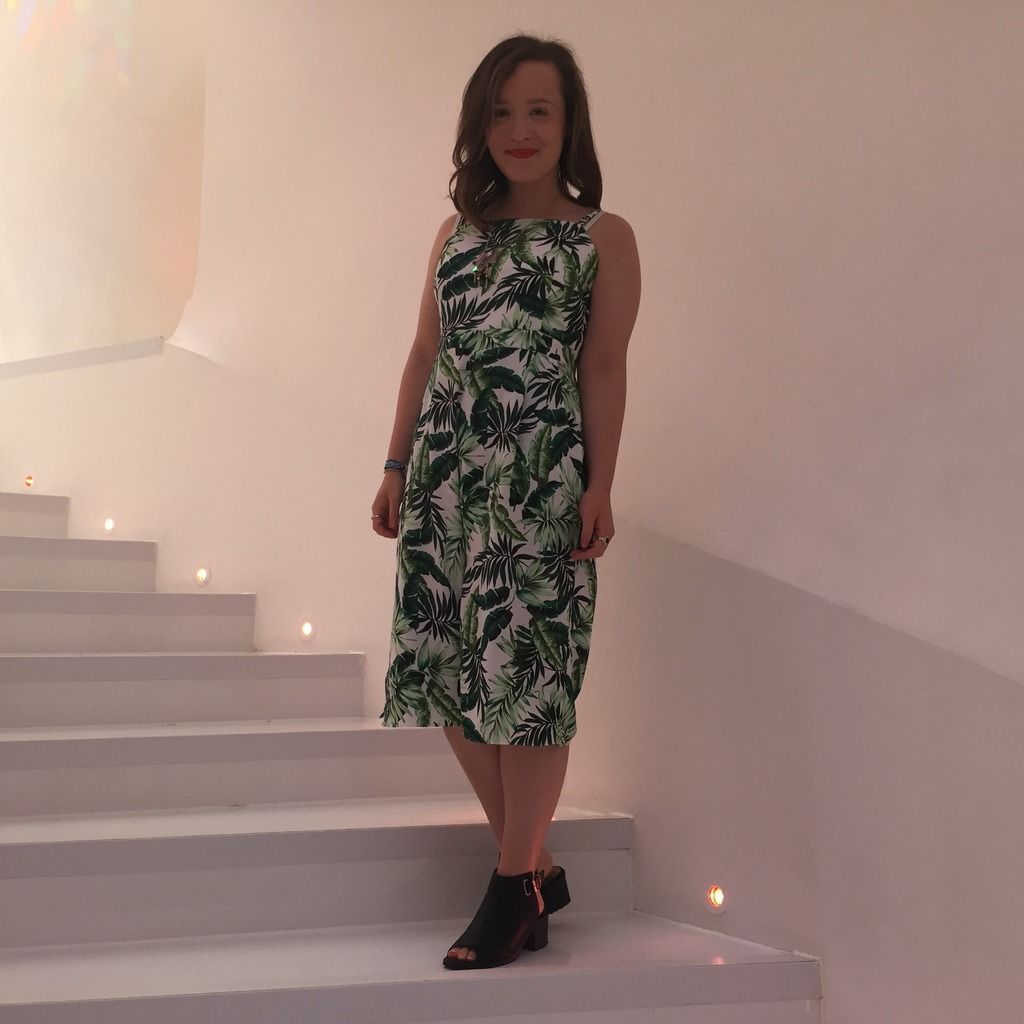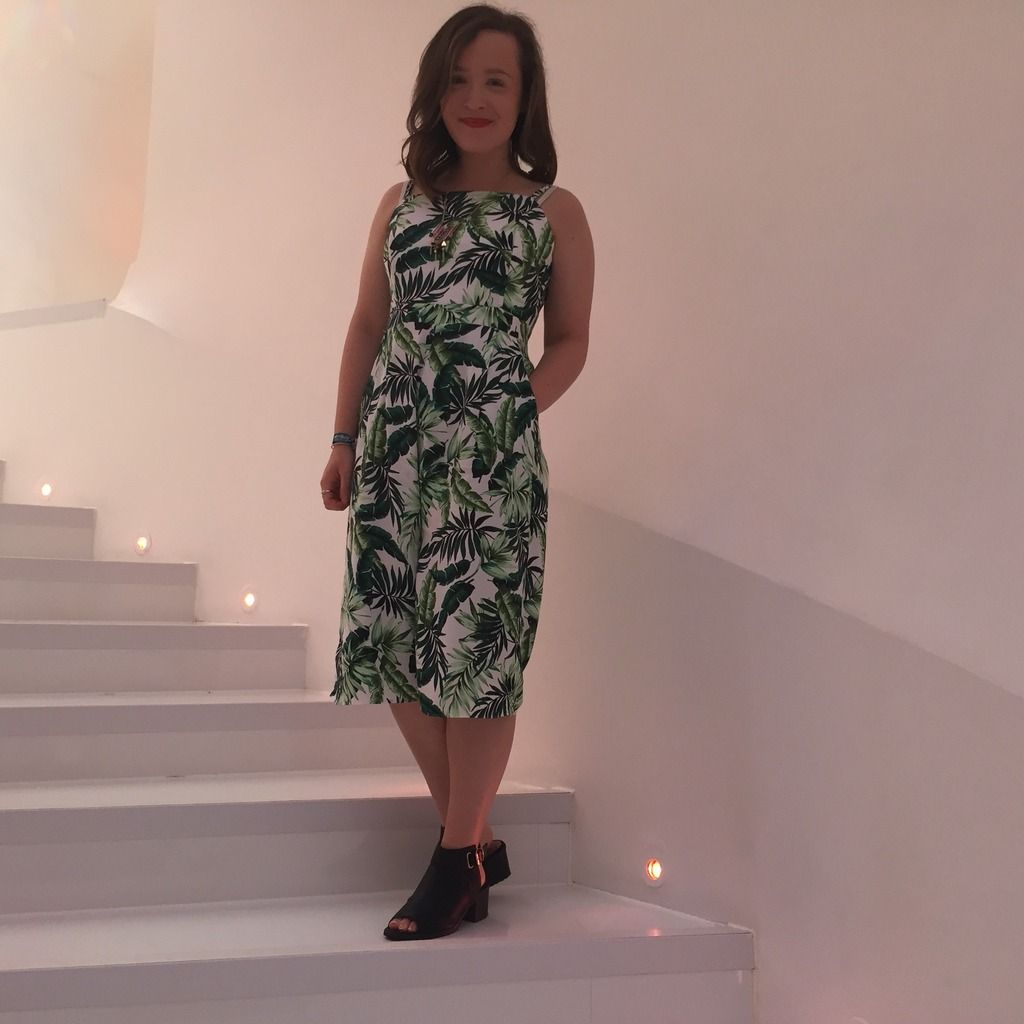 Outfit
Jumpsuit - New Look
Shoes - Primark
Necklace - Primark
Writing this post, it's about 24 hours (ish) until I turn 19 on the 17th July. That feels pretty bizarre to type, and think about too. But if you follow me on Instagram
(holljc)
or twitter
(@Holl_JC)
then you might have spotted that for the first few days of last week I was in London! Me and my parents went down for a couple of days of early birthday celebrations and the likes. The main occasion of the trip was afternoon tea at the legendary Sketch
!!!!!
To say I was excited was an understatement! And this is what I wore!
I spotted this jumpsuit on Lily Melrose's Instagram a month or so ago, and after having a search online realised it was one of those everyone-loves-sold-out-everywhere items. But in the end I manged to find it in a smaller, out of town New Look, but in a size too big. So my nan did her sewing machine magic, and hey presto we're on the steps in Sketch! ;) It really is a very pretty piece and I can fully understand why it's been sold out! Photo Diary's are coming very soon of our little trip, plus my birthday weekend, so make sure you're following to see when those go up!
I also thought I'd better let you know what's going on over the next month or so too. This week I start my first in a 4/5 week internship/placement in London, which is very exciting! Luckily for me I seem to have made a skill out of precision planning anything I set my mind to, and blog posts have been that thing lately. So for the last 2ish weeks and plus for around the next month or so I've got lots of posts planned, written and scheduled to go up. I wanted to do this so I'd be able to maintain the same level of posting that I have over the last month or so, as I've really enjoyed getting back into blogging since being back from uni. Now I really haven't got much of an idea how demanding my placement is going to be like, or what the hours/days will be like - hence the precision planning. For all I know I could be free, energetic and adventurous every weekend I'm in London and so rejig the current schedule to show you guys what I get up to, but we'll have to wait and see what the next few weeks bring!
Love
God bless