So it's April tomorrow? Say wahhh? This whole thing is very confusing to me tbh!
How are we pretty much in the 4th month of the year already? Wowzers it really is going fast, although I feel like I've been saying that in all these posts!
But the end of the month means one thing and one thing only, an Insta wrap up of all the things that happened over the last month; and this time it's March. I hope you enjoy this look back, and if you like what you see remember to head over to Instagram and follow me (
holljc
) I'm posting alll the time, and the next few weeks should be really fun, so make sure you do go over and check my account out as it should be pretty busy and full up over the next few weeks!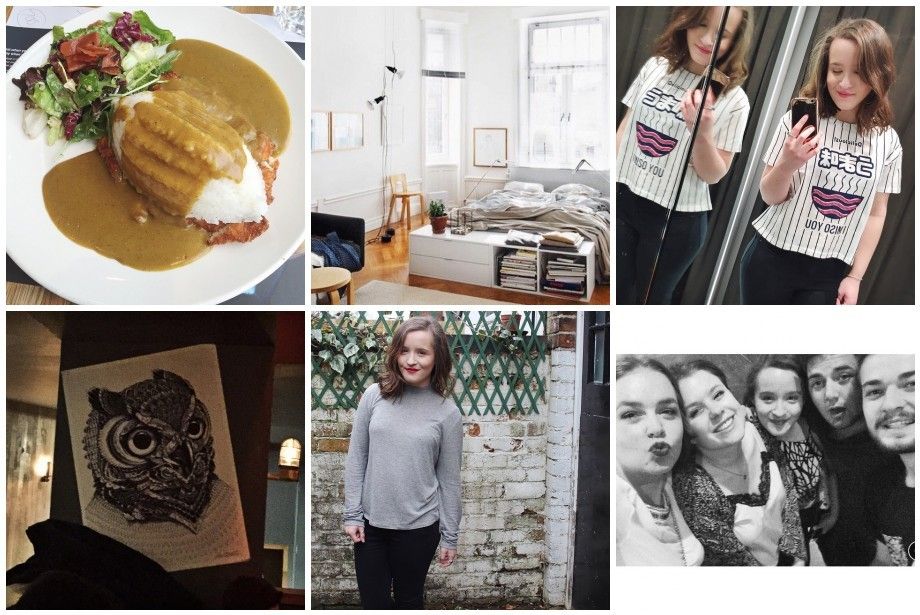 Wagamama's lovin' with dad before he headed back to the shire / Future room goals / Yesterday's trying on sesh and Zara buy, gift cards are my fave / Loved the art at Rescue Rooms, too cool / Sometimes the simplest outfits are the best / Friday was so much fun!
#motivationalmonday / Only on FCP do we spend an afternoon making perfumes, loveee my course / Cannot believe it was over two months ago that we were in NYC, such a perfect city, even in the snow / Outfit inspo / Today / Happy Mothers day to my amazing and beautiful Mummy. You're the best, and I'm so proud and blessed that you're my mum, love you so so sooo much
Loves / #motivationalmonday / Last night with some of my faves / Smiles and pretty coats / These girls tho / Loving this, too cute
Pretty skirts make me happy / Picked up some Lush cuties ready for the weekend / Brunch at The Pudding Pantry with mum and dad / Summer time outfit goals / smiles / That outfit tho! Loving ASOS magazine atm!
So there you have it my friends, a snap shot of my March. I hope April brings you lots of sunshine and smiles and happy times, and I'll keep my fingers crossed that we all get a little less rain and alot more fun!
Love
God bless