Sooooooo, it's December now? Say whatt? How the fudge did that happen?
I literally feel like I blinked and November went by, it honestly feels like the month just zipped by and I hardly noticed. It was a pretty full month, both in good and bad ways, but it's over now and that means the Christmas count down has officially started? Woahh! November ending also means that I've got mere days left at uni before our 4 weeks off, how did that happen? It only feels like yesterday that I was moving in! But you're gonna have to stick around to see what my last few days at uni look like, as it feels like Christmas has come early to NTU!
But right now I've got an instagram round up of all the things that my insta lens captured during November! If you want to see what I'm up to on a daily basis, and keep up to date with my Christmas count down then make sure you head on over to instagram and follow me, 'holljc' is my user name!
Last night was pretty fun / Some newbies / Such a great bonfire night with the crew / Out tonight! / / Oh Lush, your Christmas products are the absolute cutest!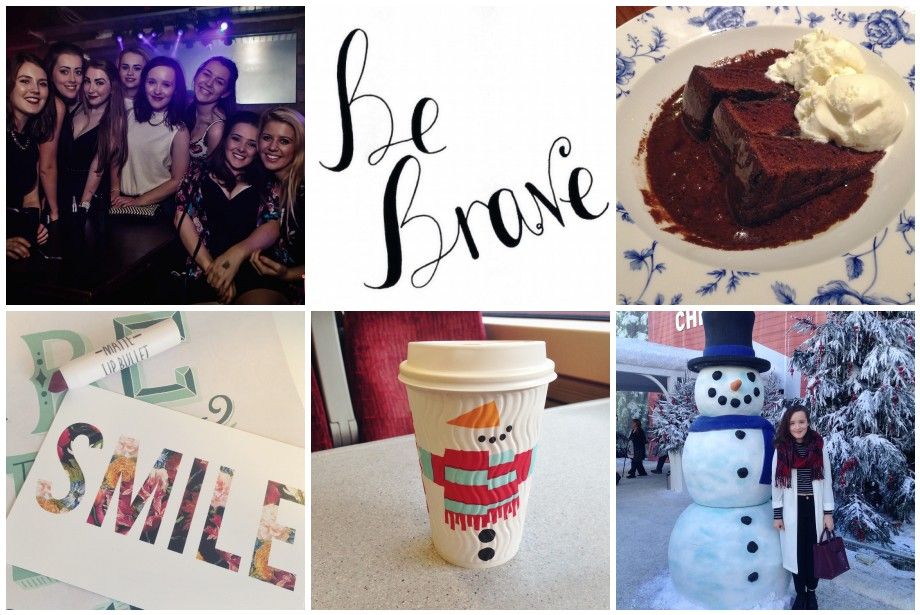 Don't walk, dance! / #inspo / Today I am thankful for hot chocolate fudge cake and ice cream / Sometimes it's just about the little things like cute postcards and pretty lipstick / Costas Christmas cups are the absolute cutest, perfect for cheering up grey days and long train journeys / Made friends with a rather large snowman today
Such a fab day with with mum and dad at the Christmas show and shopping in Manchester / Bills for tea with mum and dad! Such a scrummy burger and meal! / It really is starting to feel like autumn and Christmas and winter and eekk! / The green statuey thing at the V&A always makes me smile / Harrods at night is so pretty / Saw this lady whilst street styling in London yesterday, so cool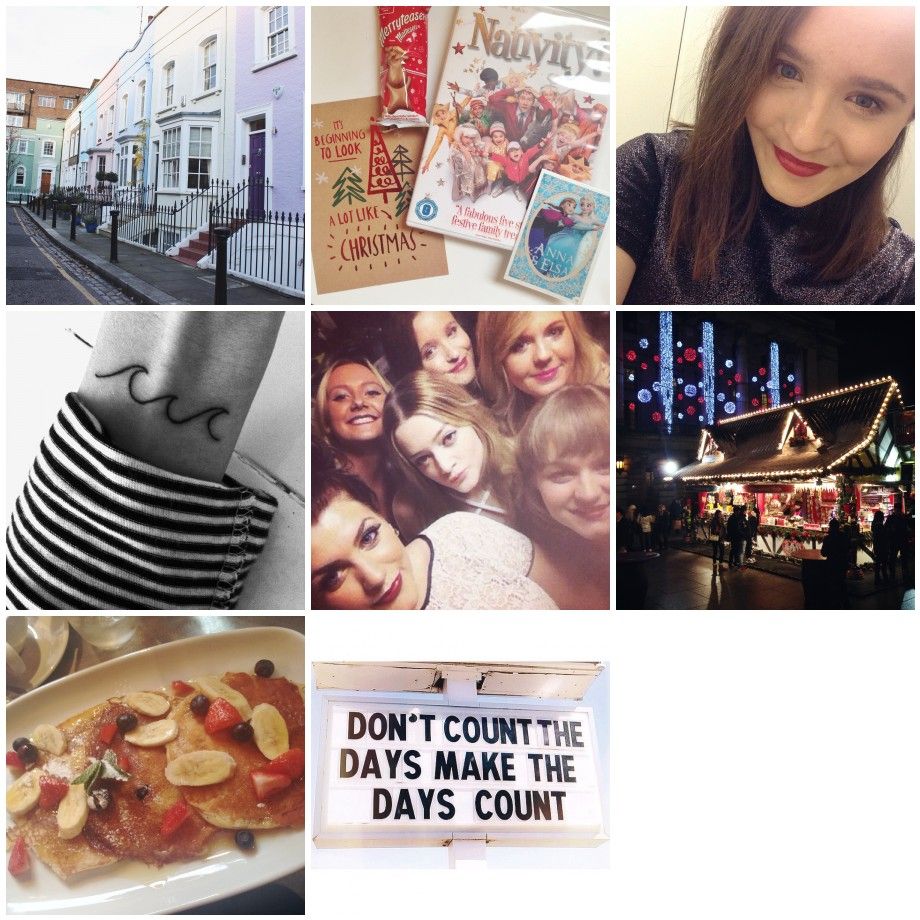 My oh my London, you really do have some of the cutest houses! / Love my mum, sending me Christmas packages / In a rather strange turn of events, I ended up going out / Love this, so cute / Such a great night with the fashion girls / Cute Christmas markets with mum / Pancakes for breakfast at Bills! / #inspo
So there we have it, November via my instagram feed. There were good bits to the month, there were terrible bits to the month, there were hilarious bits to the month, there were festive bits to the month, but all in all it was great. So here's to December, fingers crossed it'll be one to remember and we'll all end this year with a smile and some insane memories to look back on!
Love
God bless