I'm writing this and it still hasn't hit me that it's actually November. Like, say what? It's November? The year is nearly coming to a close? How did that happen?
October literally went by in a flash, it feels like it was all over and done with in about two days or something. But, no, a month has been and gone which means another Time of our lives post to see what beauties my instagram account captured throughout the month!
October was a month of settling in, getting to know people, figuring life out, getting into my new uni course and finding myself a little more.
Remember to head on over and follow me on instagram (holljc) if you want to see what I get up to on a day to day basis, or the little snippets of inspiration I find and post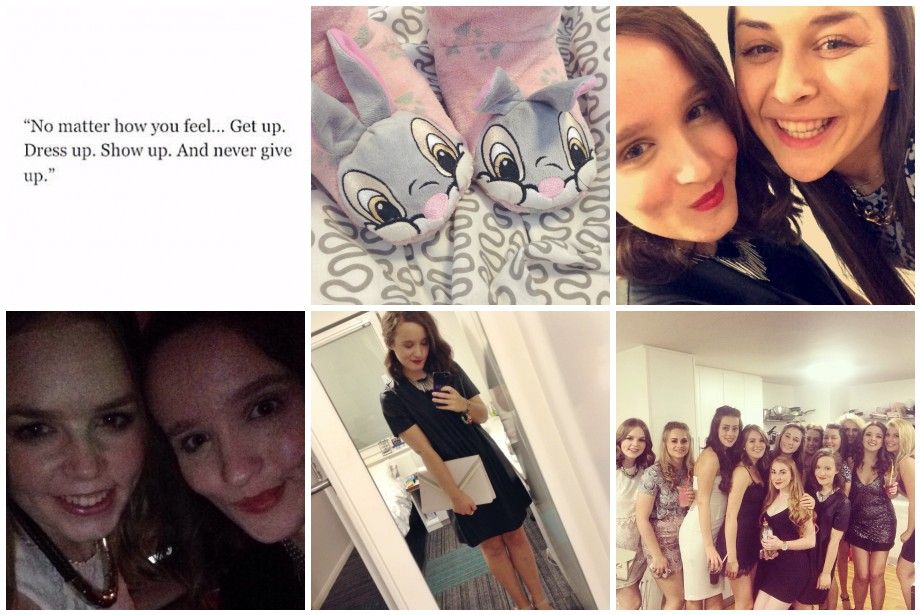 #inspo / Love my new(ish) Thumper slippers / Freshers ball / Freshers ball / #latergram freshers ball outfit / Top floor girlies
Focusing on all things monochrome at the moment / Oversized coats are my favourtite atm / Now that is what you call a cocktail! Drinks, milkshakes and chats with Alicia are my absolute fave / #latergram / Completely in love with my Minkpink dress / My Ella Masters prints have finally been reunited on my wall at uni, surrounded by some of my favourite memories and pictures with my bestest people!
#inspo / #fotd / Cute cards make me happy / #latergram / Another night, another red lip / #latergram
Soooo in love with my white Primark duster coat / So my little beauties S,B & A are still alive! Rather impressed with myself tbh / My Kate Moss Rimmel lipstick in 107 is becoming my new favourite at the moment, it's so perfect for autumn too! / Some things are just too cute to handle / #ootn / Nothing like a cheeky Wagamamas on a Saturday night
#fotd / Friday night was alota fun / Mamma bear brought me salted caramel macaroons from Laduree when she came to visit. Got around to repurchasing my Liz Earle toner today too, it''s perf / #throwbackthursday Found this oldie in my phone, can't believe freshers was only about 6 weeks ago, seems like forever! / #inspo
There you have it everyone, my October. So here's to November, may it be filled with smiles and happiness and positive steps.
Love
God bless