So, somehow it's now September, and August is over, and we're trying to cling onto the lingering little bits of summer? Like what? When did that happen? I feel like I blinked and the summer is already coming to an end.
August was a crazy roller coaster of a month, that was just completely jam packed with stuff! The month began with me still being in the magic that is Walt Disney World. It was literally the trip of a life time, absolutely wonderful and amazing. We came home, and well, at times it felt like insanity ruled! I suffered from really bad jet lag for over a week after coming home, yet in that time I somehow managed to pass my theory test (
!!!!
) and get into Uni (
!!!
) As you can imagine that was one pretty mind boggling week, to say the least. The last few weeks after that have been jam packed too, visiting lots of different cities, catching up with people and also trying to stay afloat whilst dealing with some
interesting
(tough)
personal stuff. Yeah, exhausted kinda describes me perfectly.
Looking back August feels like one utterly bizarre month, yet I wouldn't change it for the world, no matter how hard, crazy or just plain tiring things got,
(jet lag, i'm looking at you)
there were some life changing and wonderful and magical and hilarious moments, and those I will treasure forever.
All of this kinda lead to a rather full and busy Instagram feed during August, I doubt I've ever posted so much. But I'm guessing that September may even be just as busy, as in a few short weeks I move up to Nottingham to start the next chapter of my life, at Uni! So if you want to follow my day to day adventures, inspiration and outfits then make sure to follow me in instaworld to keep up! Holljc, is my user name or you can click,
here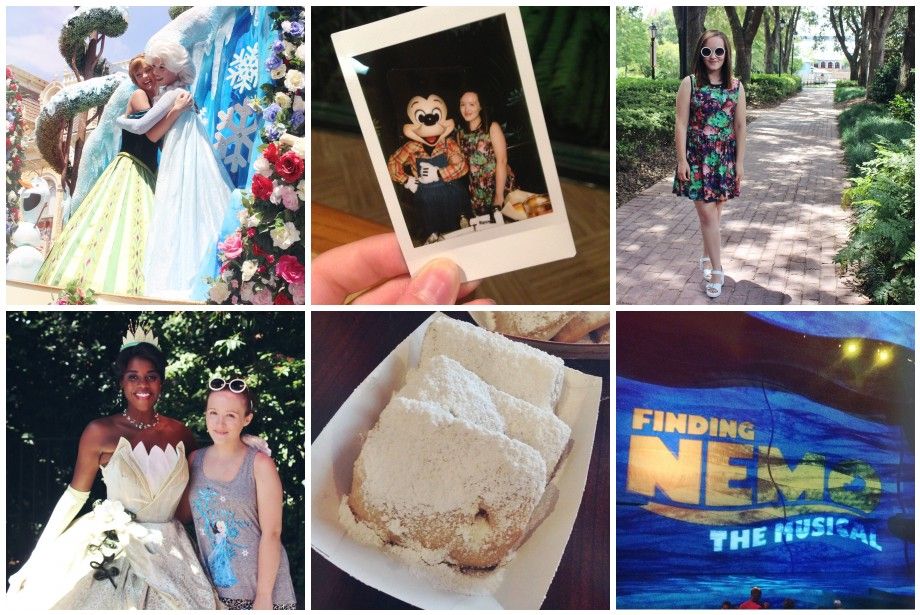 Anna and Elsa are just perfect / Polaroids with the mouse are just the best / #ootd / I got to visit the ever lovely Princess Tiana / We tried a yummy yummy treat, beignets / Adventuring with Nemo and friends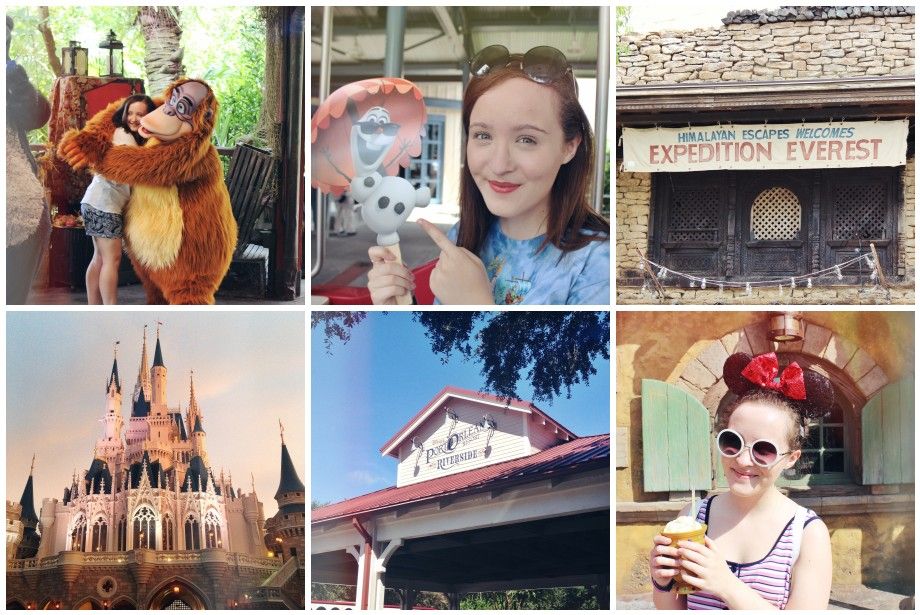 I had the absolute pleasure of hanging out with Balou and King Louie / Spending time with Olaf is my fave / Expedition Everest became one of my favourite rides! Who knew I'd ever come to love roller coasters? / Cinderella Castle is just so pretty at night / Being home feels so strange, already missing Riverside, it was starting to feel like home too / I miss wearing Minnie ears and drinking yummy drinks all the time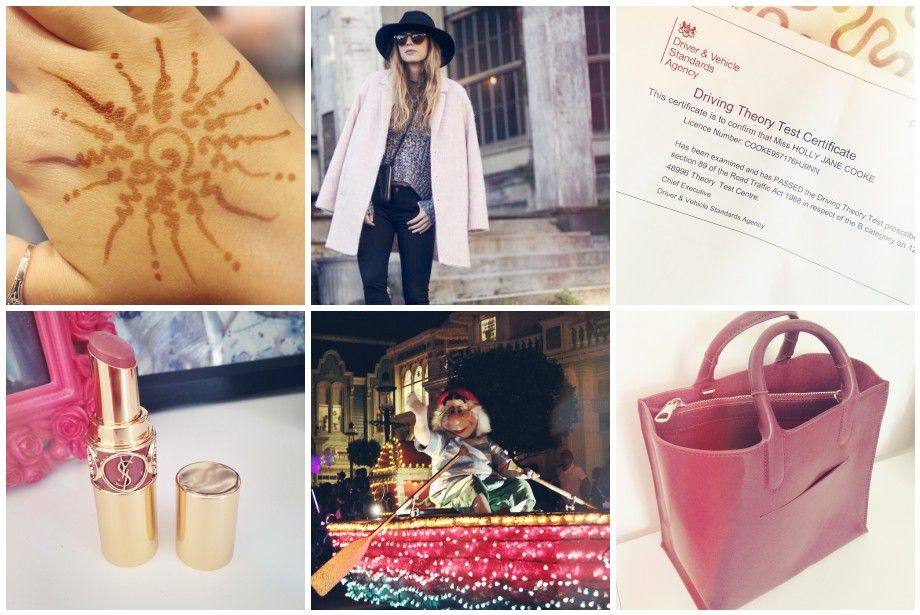 Loved my henna, I was crossing my fingers it'd stick around for a while (it didn't) / After seeing alot of pictures I now very very much want a pastel pink coat (cough cough leather jacket too) / In a miraculous turn of events after 5 hours sleep and appalling jet lag, I somehow managed to pass my theory test! / My new YSL lipstick is such a dream, I couldn't help but pick it up in duty free / Smee from the Mainstreet Electrical Parade was just the absolute cutest / Oh Zara, you really are the queen of beautiful bags
Ahhhhh, woke up to this text! I got into NTU! Wooooo / Celebratory breakfast at Frankie and Benny's / It was a kimono and new bag sorta day / Today I was living in a pink leather jacket dream #ootd / I miss waking up to the beauty that was Port Orleans Riverside / At the big blue building of dreamy furniture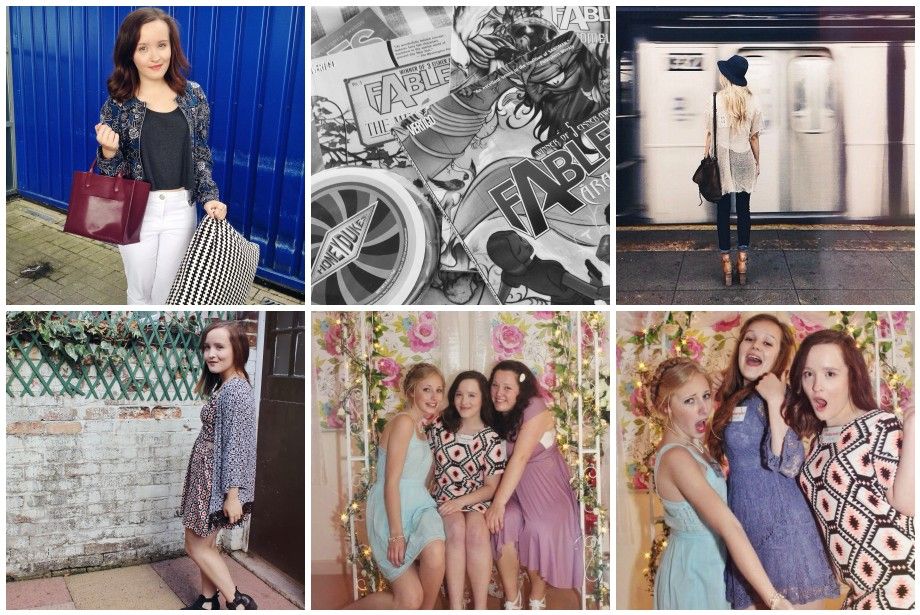 Successful shopping trip to Ikea to get some stuff for Uni! Eep! Think my new monochrome cushion has to be my fave / Spending time reading comic books, eating my Honeydukes lolly and trying to keep afloat / Crushing on fedoras atm / #ootd / #tbt These two make me smile like no other / #tbt This photo makes me laugh so bad
Had the most wonderful time at the Lush Spa in Liverpool today. Such an incredible facial, exactly what I needed after a crazy few weeks / Lunch at Byron Burger meant one thing, vanilla milkshake! / Now that is what you call a pudding! / #ootd / I really want my hair cut again, I miss having it short! / I miss Disney. I miss the joy and the magic, I miss the wonder and the dreams, I miss the happiness and the excitement, I miss the freedom and the ease #nostalgia / Feeling rough means one thing and one thing only, smock dress time! #ootd
Here's to September, I hope we all have amazing months! I hope they're full of fun, and memories and laughs and good friends!