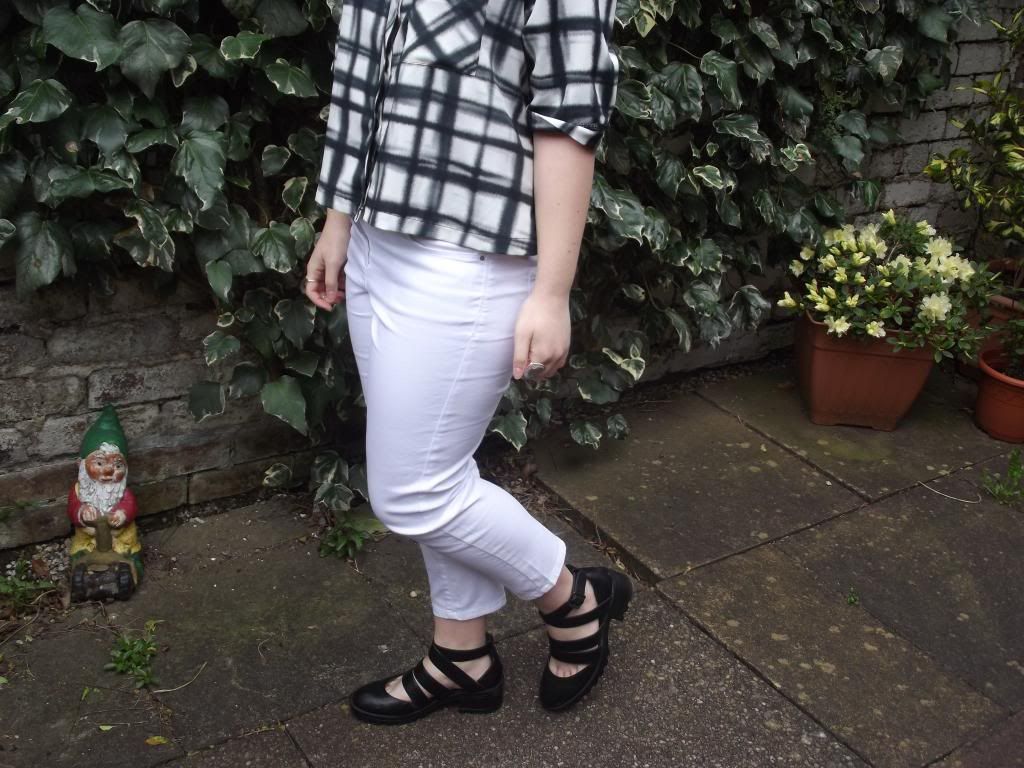 Outfit -
Shirt - Topshop Jeans - M&S
Leather Jacket - Topshop Shoes - Topshop (sale)
Rings - Rokit Vintage, Camden Market, Shop Dixi
Necklace - H&M Lips - Revlon - Candy Apple
You might be able to tell from the post title, or the pictures, that a few days ago I had my hair done again. I had it done just before Christmas, and finally got it done again this weekend. Although it doesn't normally look like it does in these pictures, it was just crazily windy when I took these snaps, turning my hair into the love child of a scarecrow and birds nest.
You may also have gathered from this post that monochrome is becoming a firm favourite of mine, which is very very true. I just can't help myself, even though spring is trying to become a permanent fixture in our lives.
Oh, and this is a scheduled post, as this lunch time I went off to Wales for a few days with
Group
. I'll be gone to the land of sheep and no 3G until Thursday, so if I suddenly go dead in the social media world/blogasphere it's not because I've disappeared. I'll just be in a dead zone.
Love
God bless