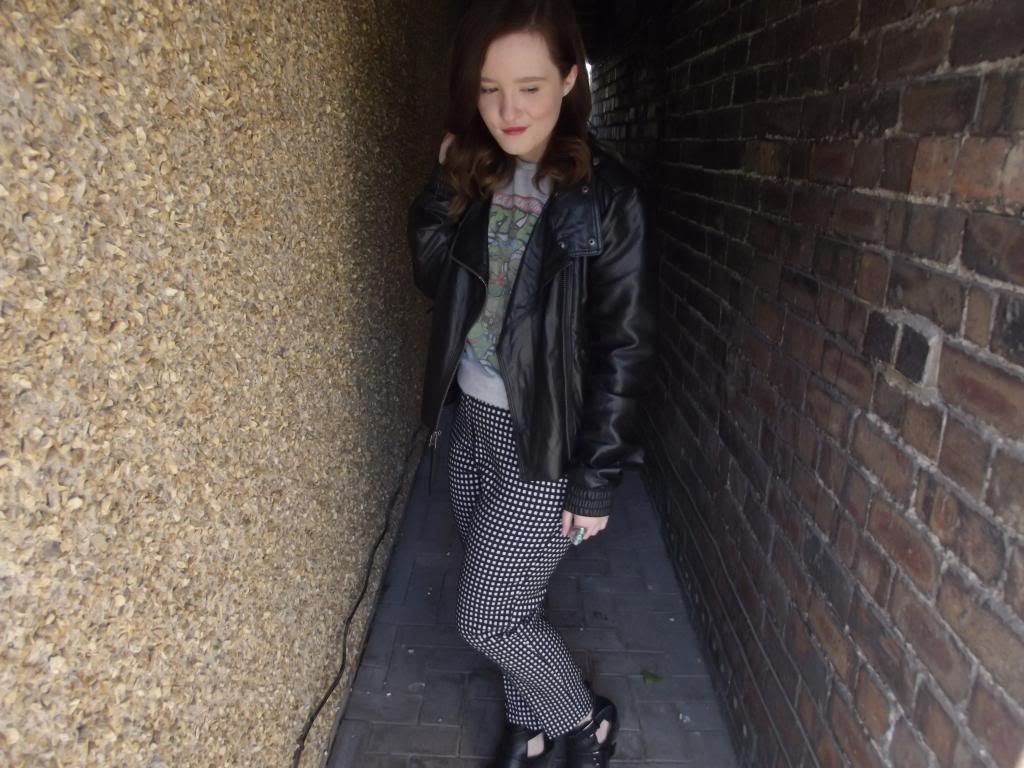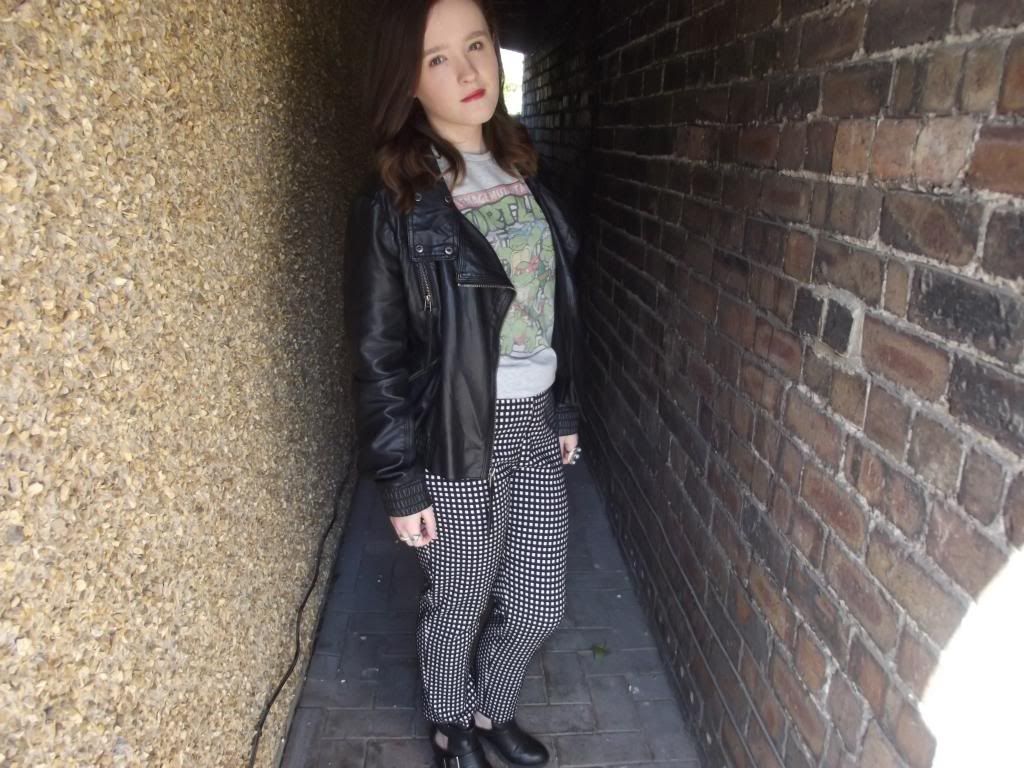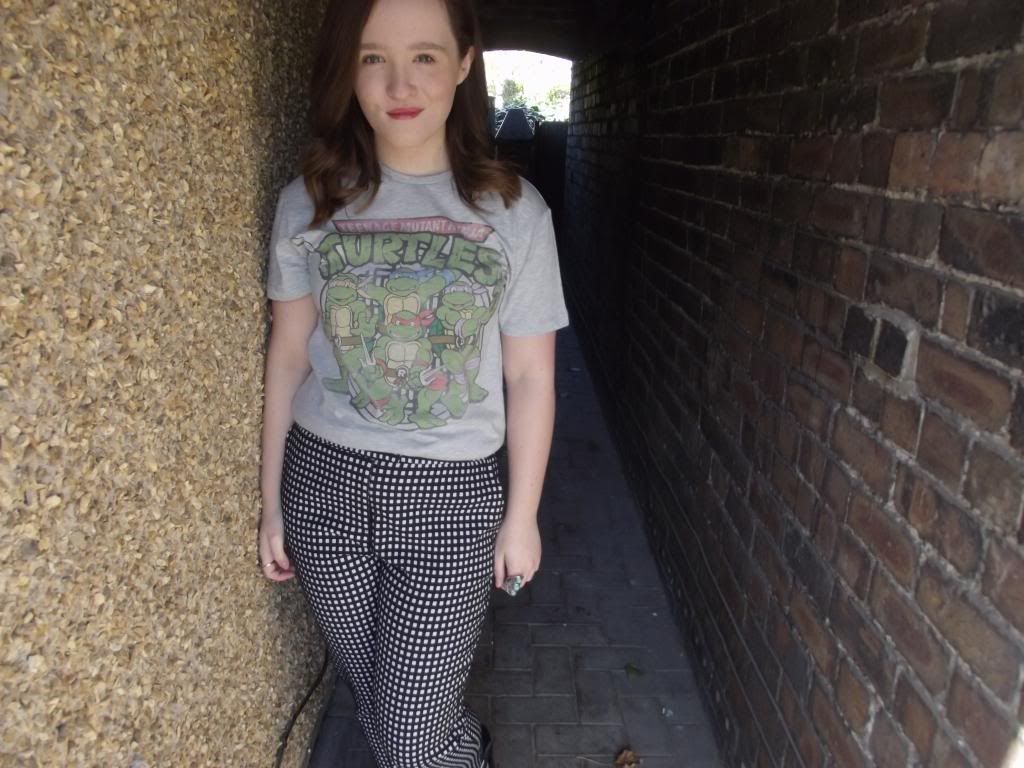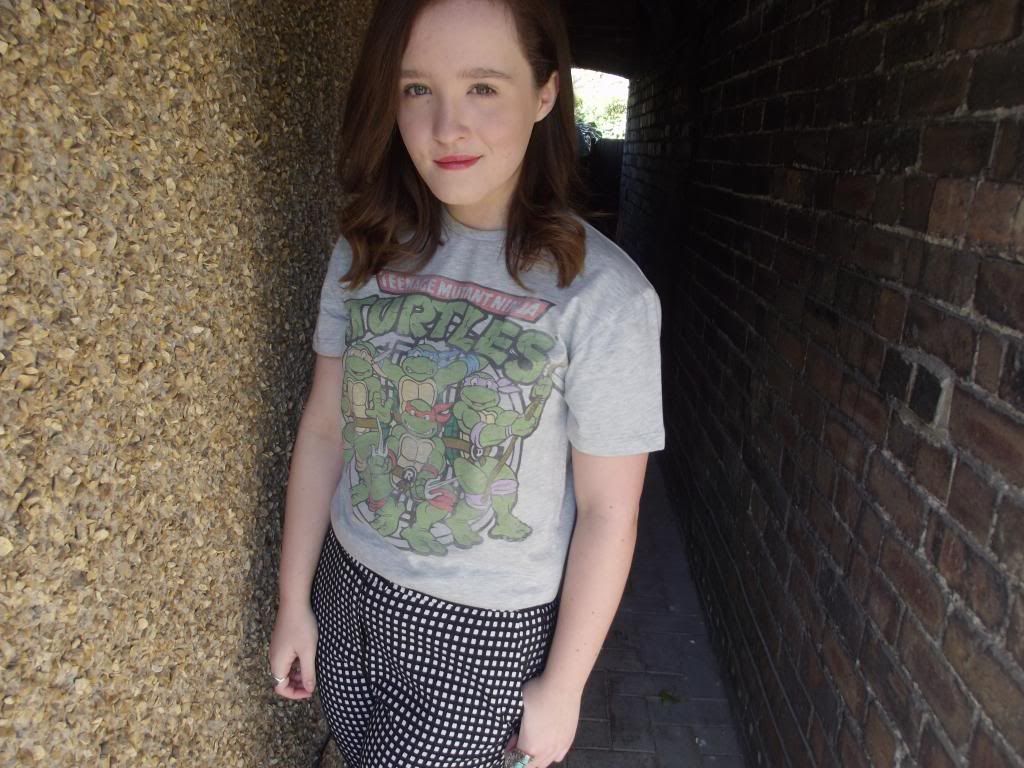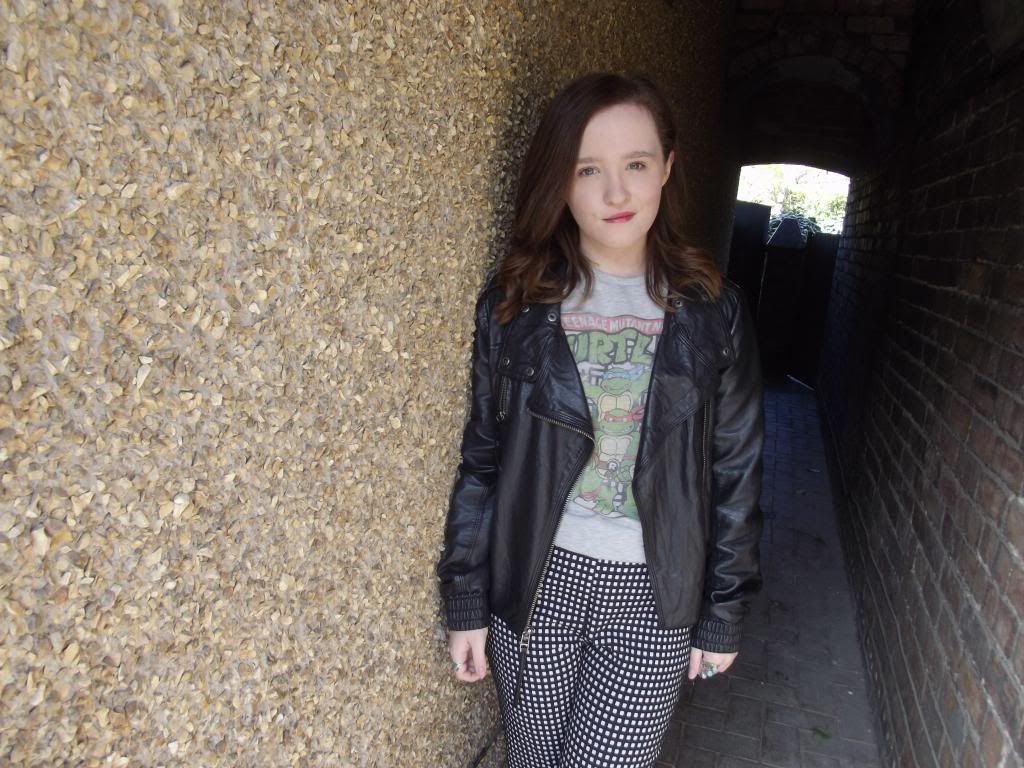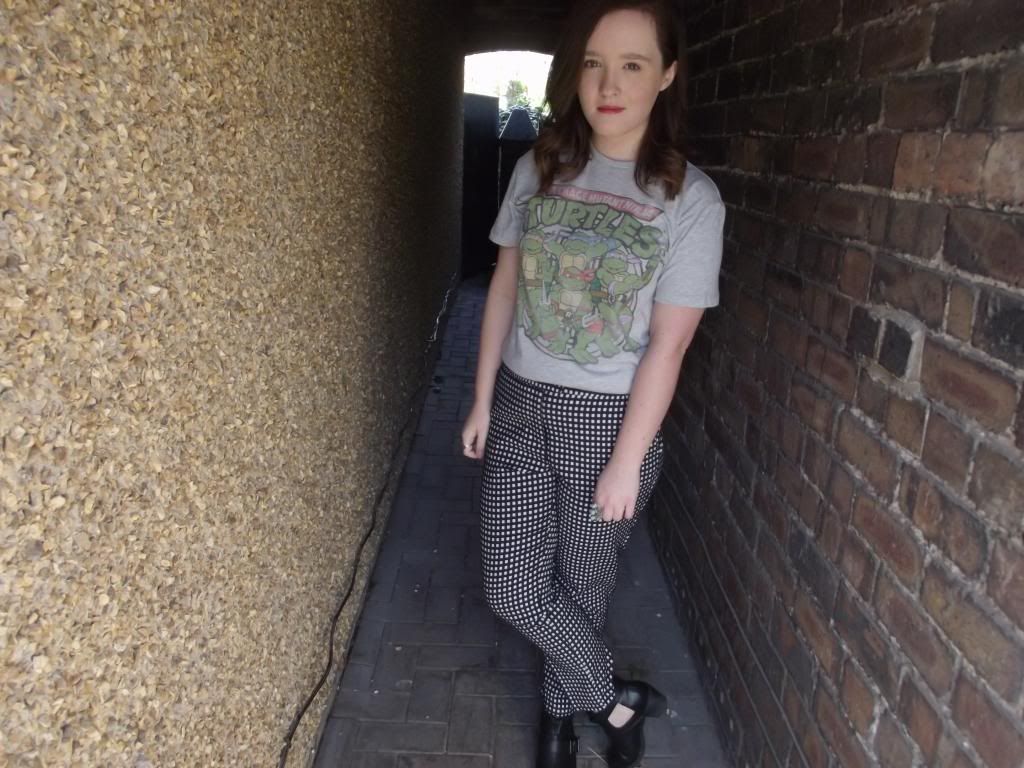 Outfit -
Tshirt - Primark Leather Jacket - Topshop
Trousers - Topshop Boots - Primark
Ring - Shop Dixi
Lips - Revlon Colourburst Lip Butter - Macaroon
First of all, how flipping cool is this tee?
As soon as I saw it on the rails in Primark, I just knew it had to be mine, and now it is!
These trousers also make me very happy, as they fit like a glove (for a change) and feel so darn lovely too.
Love
God bless