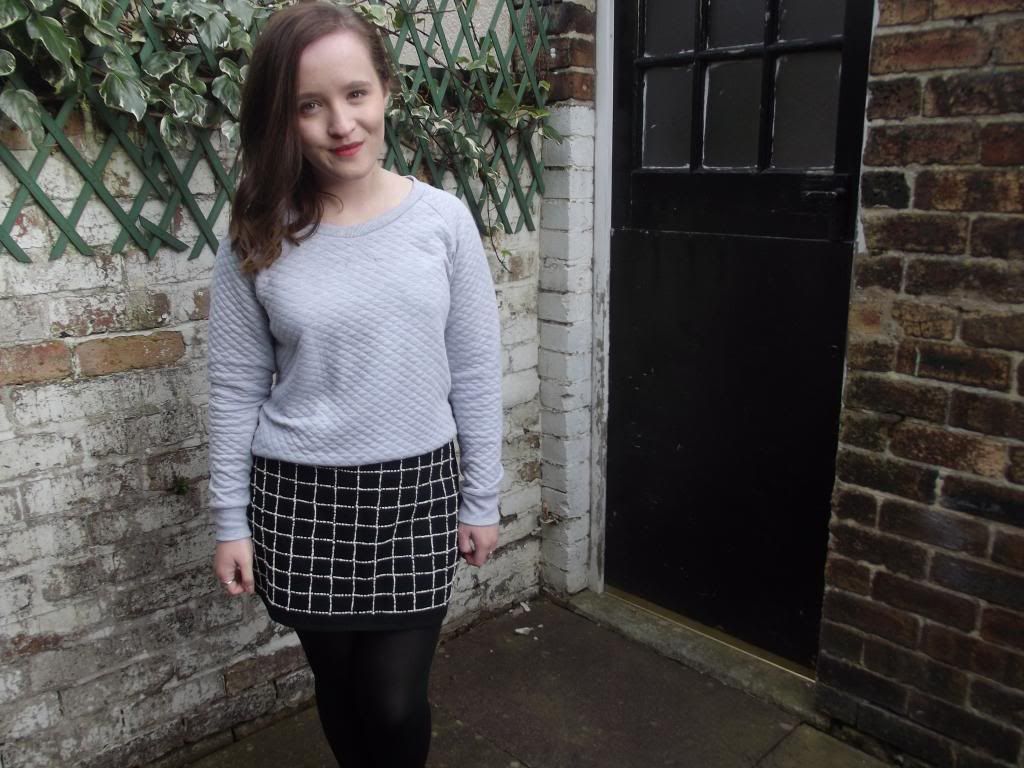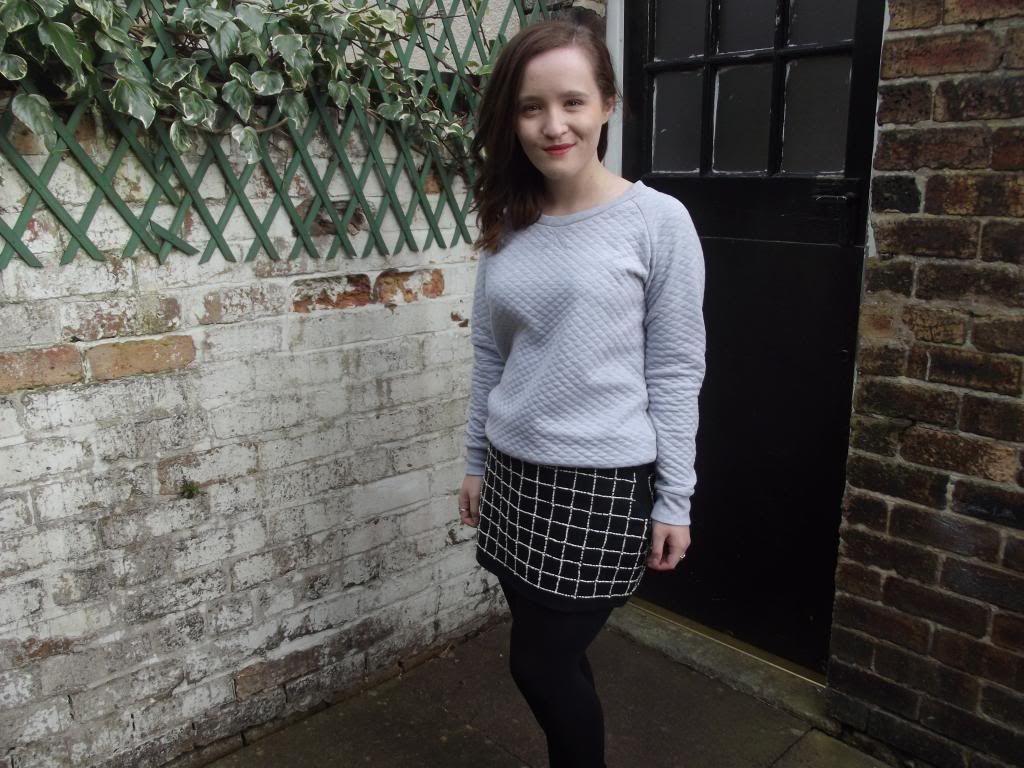 Outfit -
Skirt - Zara Jumper - Primark
Boots - Primark
Rings - Camden Market, Topshop
Lips - Revlon Colourburst Lip Butter - Candy Apple
Have you seen this skirt?
Like have you seen it?
It's B-E-A-U-TIFUL!
As you might be able to tell I'm kinda in love with my new Zara skirt. I loved it when I saw it online, but when I unwrapped it from it's gorgeous packaging, I think my mouth pretty much hit the floor!
Yano all those white lines? The ones that create the checkerboard design? It's all beading, delicate beautiful beading. Need I say more?
Love
God bless