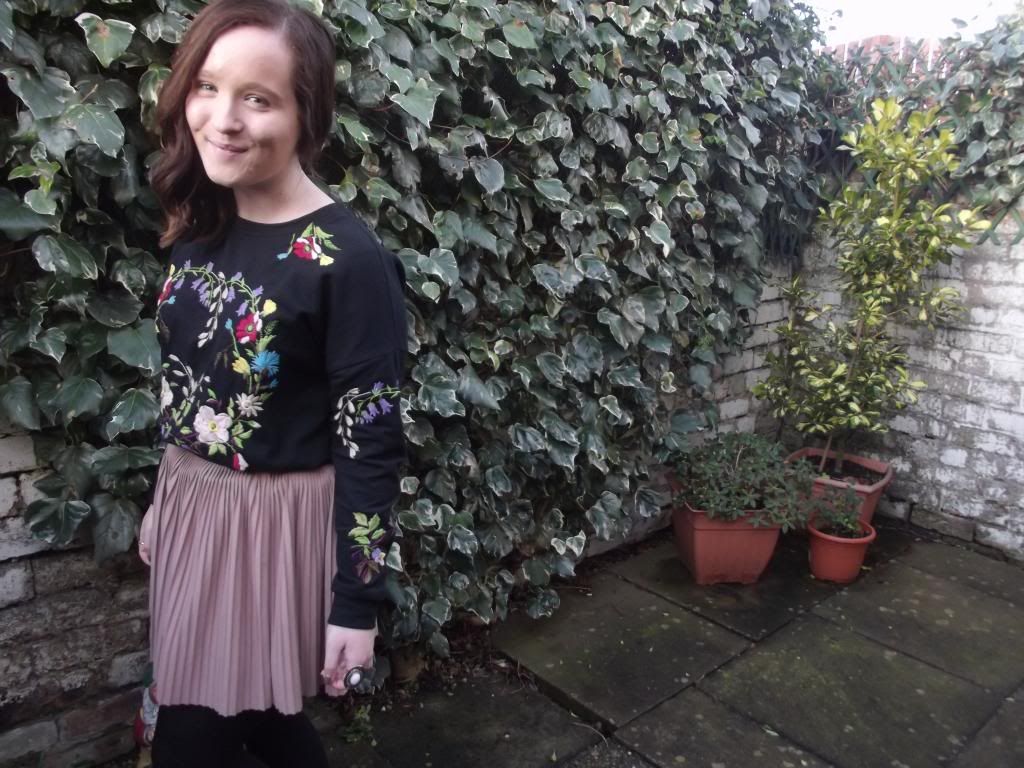 Outfit -
Jumper - Topshop Skirt - Miss Selfridge
Boots - Topshop
Rings - Local Vintage Fair, Camden Market
Some days no matter what you wear, it just does Not look,
right
. And a few days ago was definitely one of those days. I wore an outfit in the morning, and i just didn't feel comfortable or right or okay or, well you get the picture. So when we went to pick my mum up for lunch, ran back into the house and changed. Pulling my new most favourite jumper on, with the Miss Selfridge skirt I was already wearing.
Ending up with a combination I really liked and that felt so comfortable and easy too! Which is always a plus!
For a while now, I've been mulling over doing a sort of, ways to wear post. And was wondering if you guys would be interested in that sort of post/series? If so, let me know in the comments, as I already have a few ideas!
Love and cuddles
God bless