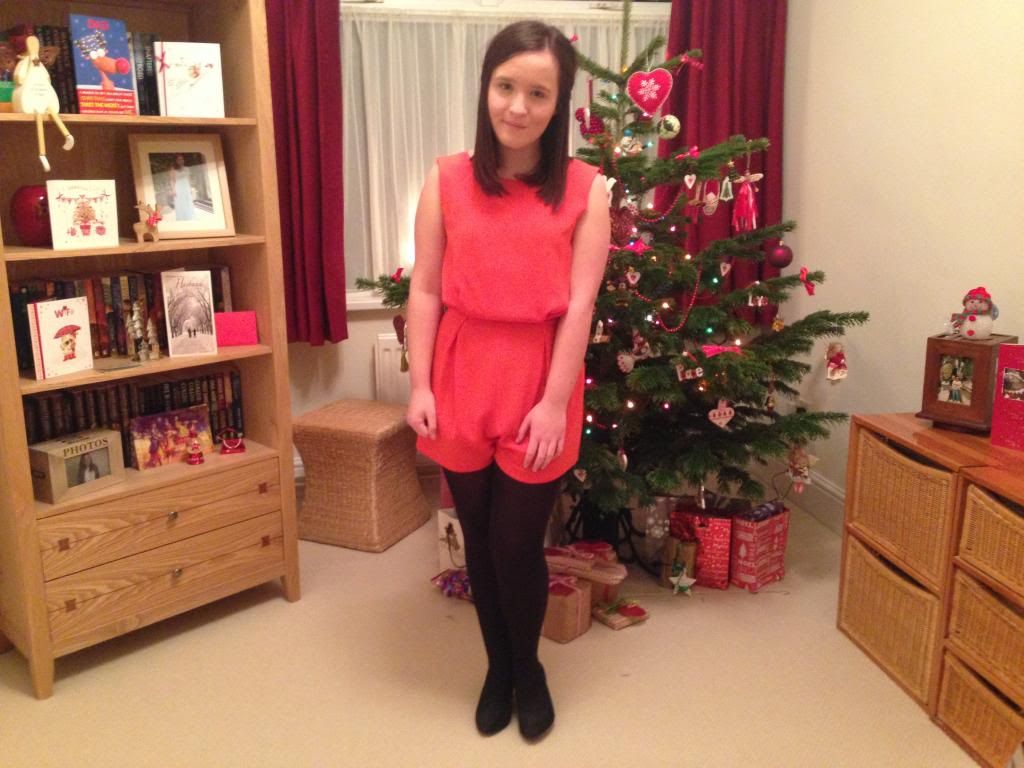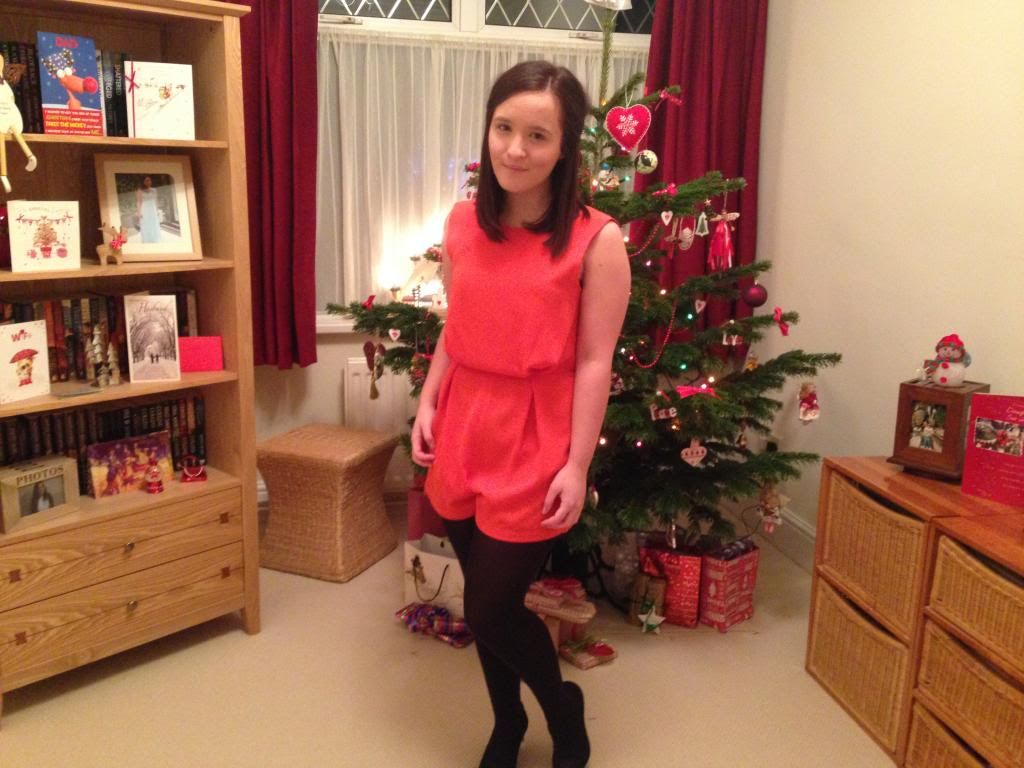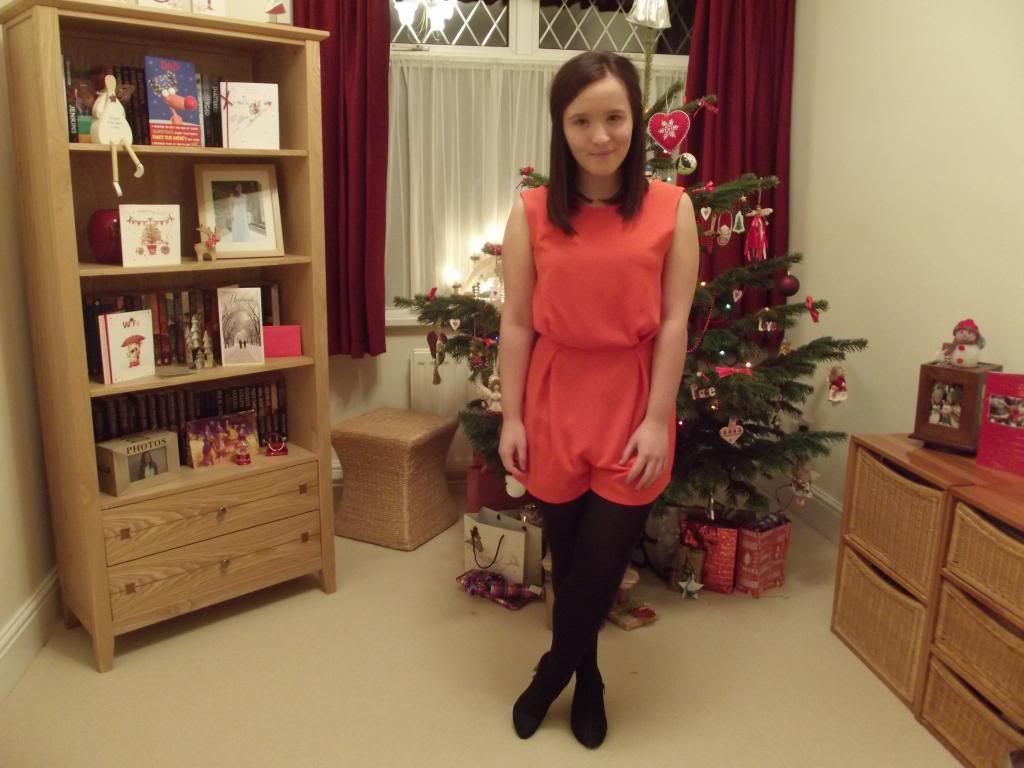 Outfit -
Heels - Topshop
Friday evening marked my first and last Christmas party of the festive season, and oh was it one to remember!
I'd had a bit of chaos before hand; as I had something to wear, then didn't, then did and then didn't. Which sent me into a bit of a festive blogger mess, as I
still
needed something to wear. But I headed to the city centre, and hey presto, a few hours later, I'd found this beauty of a festive playsuit! (click either the playsuit or topshop on the outfit section above, and it'll take you straight to the page on the website) You can't really see in any of the pictures, but the back is made of all black lace and is just beautiful, so make sure you do check the link above out to see properly.
It's perfect though, and I just want to wear it all the time!
Some of you may also have noticed the other difference in these pictures. Yep, my hair! I wanted a change, so on Friday I went to the hair dressers, and had it chopped and darkened! Good bye dip dye, or tie dye, as my dad calls it!
Love and cuddles
God bless