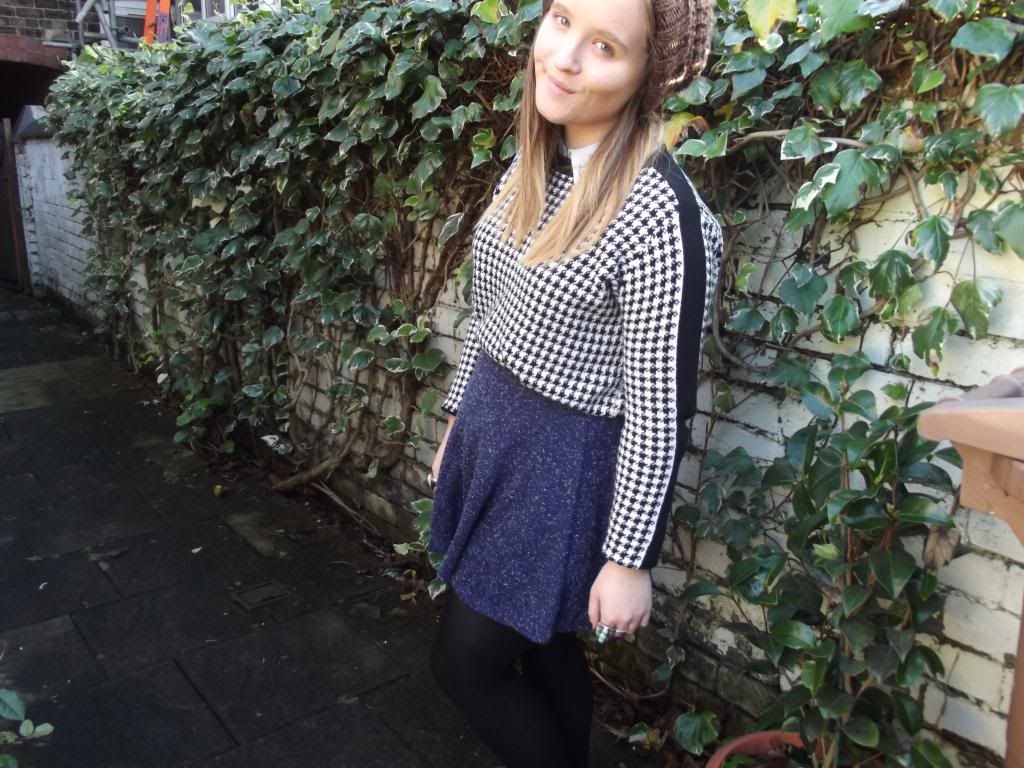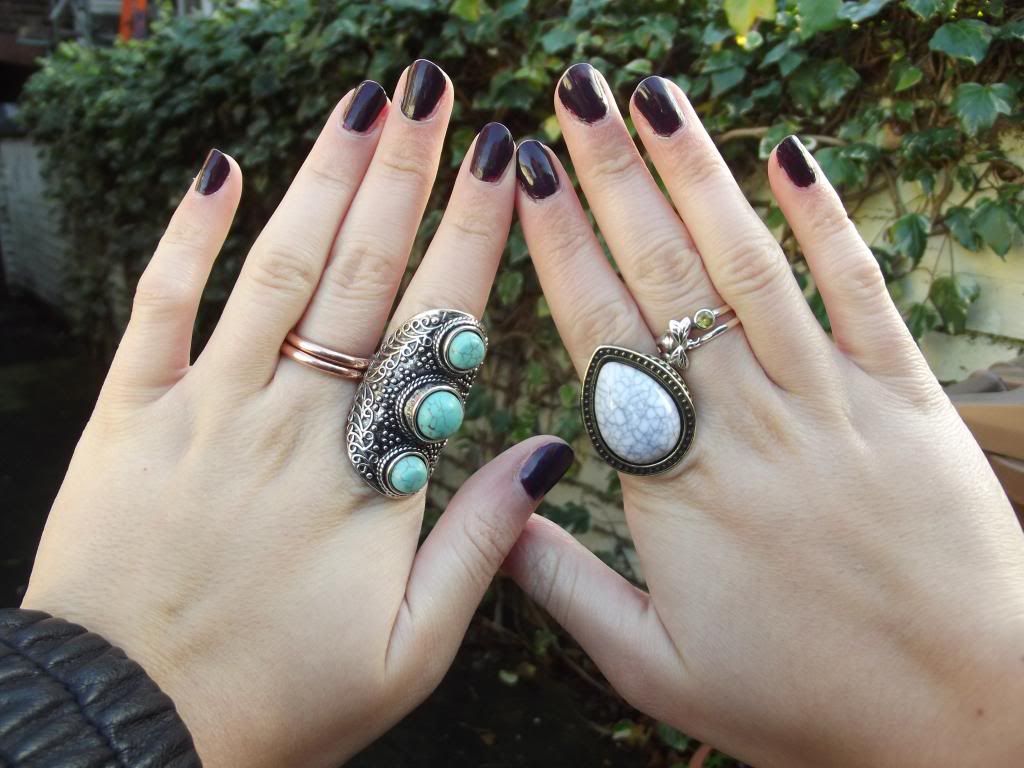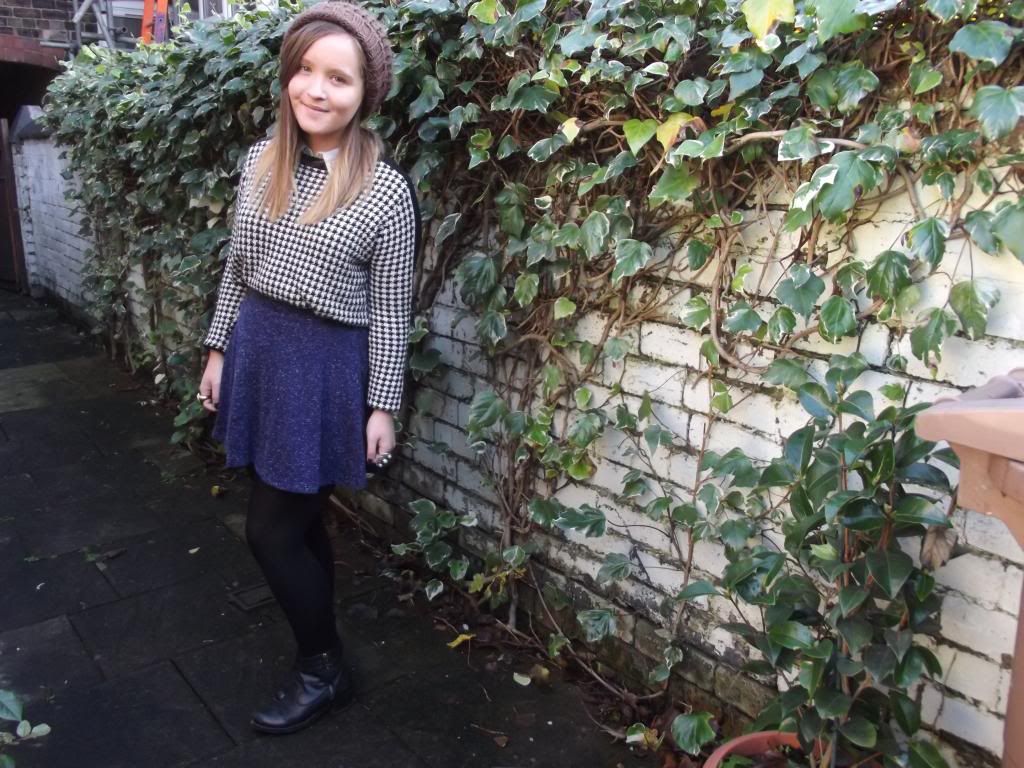 Outfit -
Jumper - Zara Skirt - Topshop
Shirt - Dorothy Perkins Beanie - Zara
Leather Jacket - Topshop Boots - Topshop
Rings - H&M, Shop Dixi, Primark, Pia
Nail Varnish - No7 - Blackcurrant
Layers, layers and more layers! That really was the key to this outfit, and most autumn winter outfits I think! Pairing various different items together and kinda just hoping for the best!
This jumper has to be one of my absolute favourite items in my wardrobe, Zara just do such great things! I popped a rather sheer light blue Dotty P shirt underneath, and well, I kinda loved the combination! So much so that I wore it again in the evening, but with my jeans instead of my skirt and tights! It looked great then too, if I do say so myself.
I've also filmed a little bit of footage of this outfit, and am hopefully going to do a November lookbook, with a few of my favourite outfits from November! If that interests you then remember to go and subscribe to my youtube channel (
here
) or the link to your left, to make sure you don't miss when it goes up!
Love and cuddles
God bless