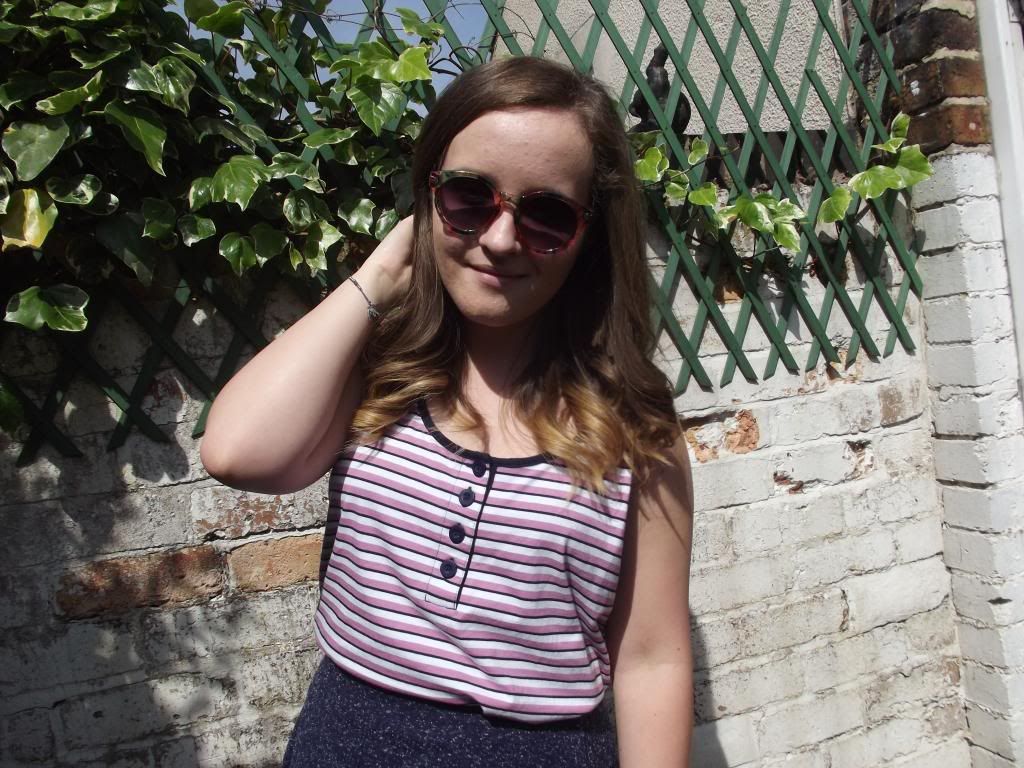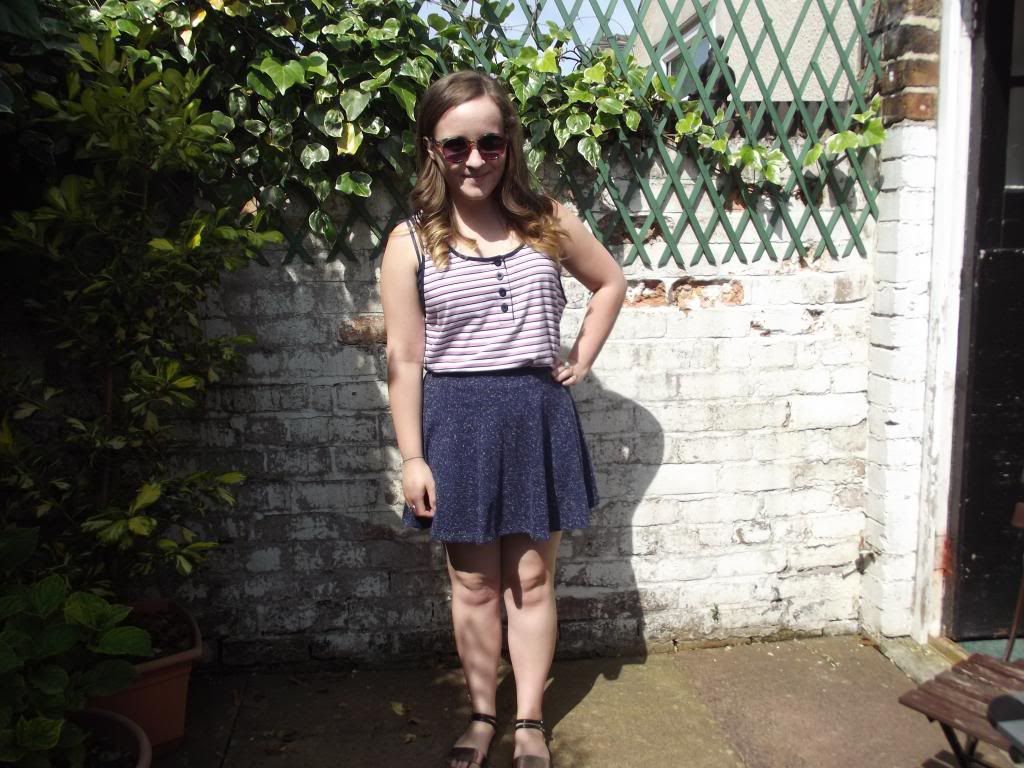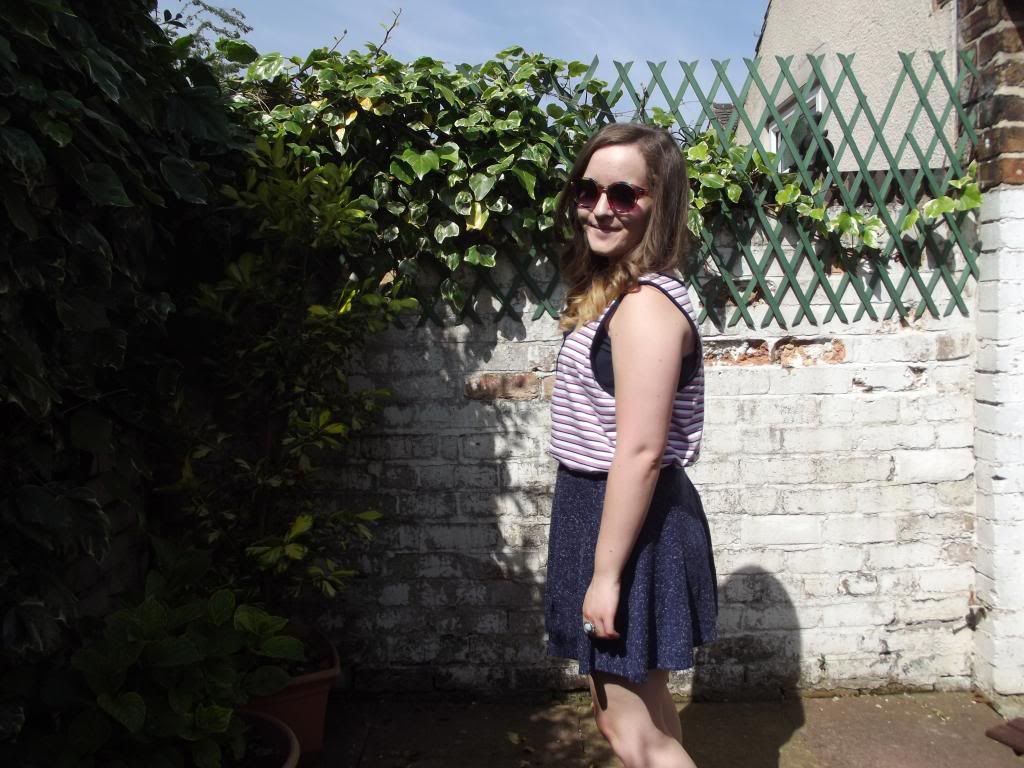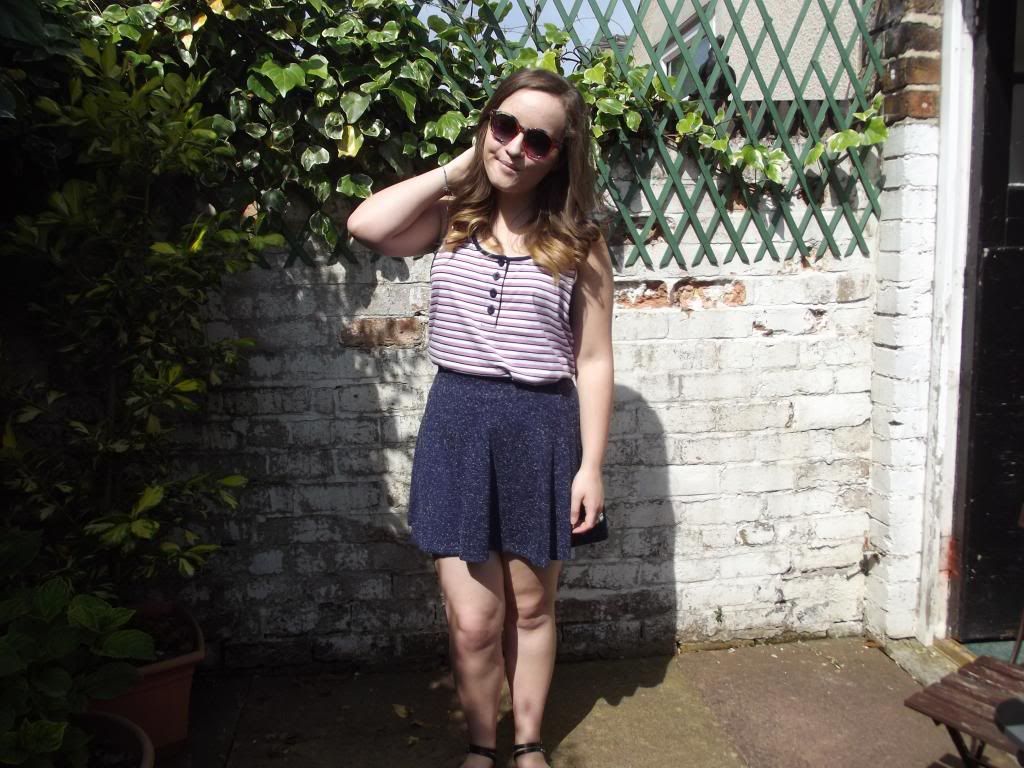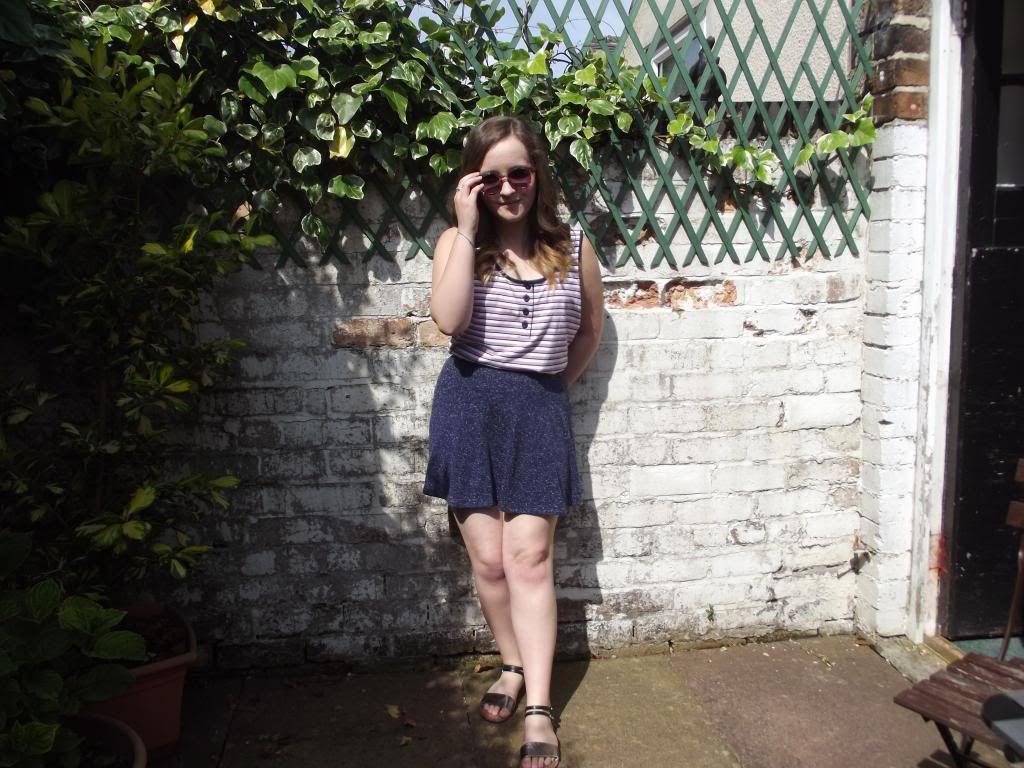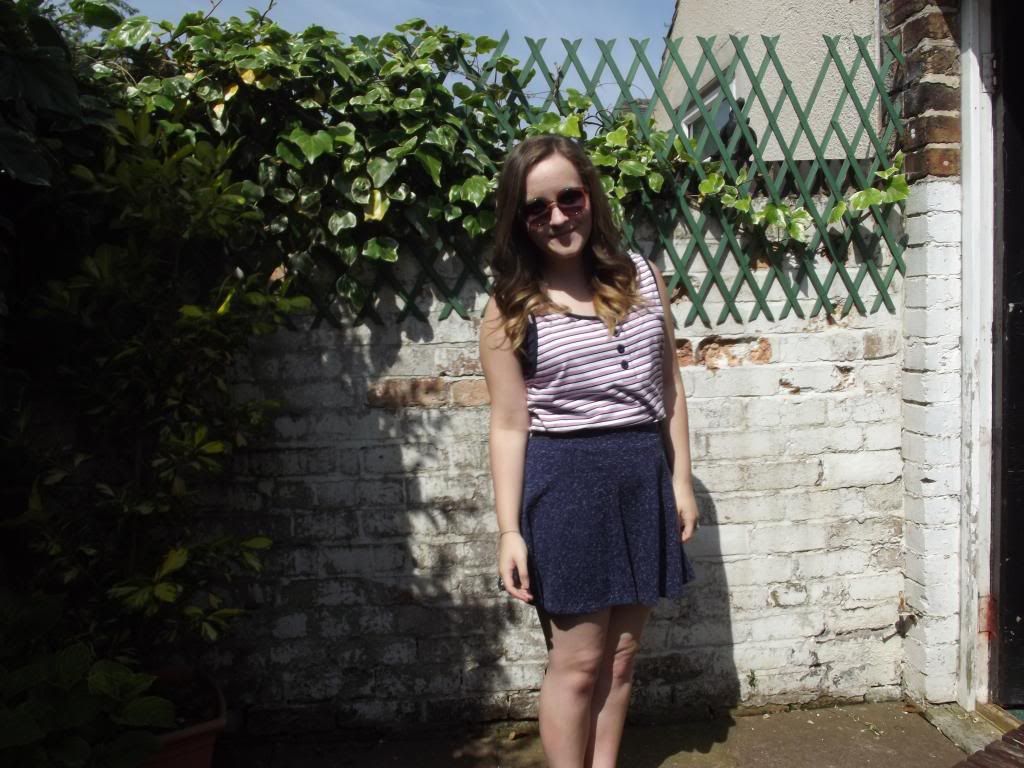 Now I have to apologise if I've mislead any of you, as this post really has nothing to do with pie!
Some days you just don't feel great, and up to doing anything. And well, today was definitely one of those days! Being the second day in a row I've woken up with a horrendous migraine. Meaning, I needed something 'easy as pie' but equally lovely, to wear. So out came my topshop striped crop top, that i picked up in a sale a few years ago for £3! Bargain Alert! It's great for summer and holidays, and I love the colours of it too!
These hot summer days really do not agree with me, bring back spring or bring on autumn is all I can say! But for the time being I guess I'll just have to cope.
Oh and it's my birthday next week, so keep your eyes peeled for upcoming posts all to do with that!
Do you like my outfit? Are you enjoying the weather? Or do you prefer something a little less warm but equally sunny?