For the first time in a long time I'm not starting one of these posts with "omds, how fast has this month gone?!"
The beginning of April seems like it was so so long ago, or that's how it feels anyway! I spent the beginning of this month at home for Easter break, and going on a little holiday with my family. The rest of the month I was thrown back into the deep end of my final term of my first year at uni, and all the crazy things that go along with that. Oh, and this month seems to have involved food, alot alot of amazing, scumptious, mouth watering food, and me in my typical white girl fashion student ways has instagramed like 95% of it!
The end of a month means, as always, a good ol' insta lookback at what I snapped and loved during April. I lurveee Instagram, and pretty much post daily, so make sure you head over and follow me if you like what you see (
holljc
, is my user)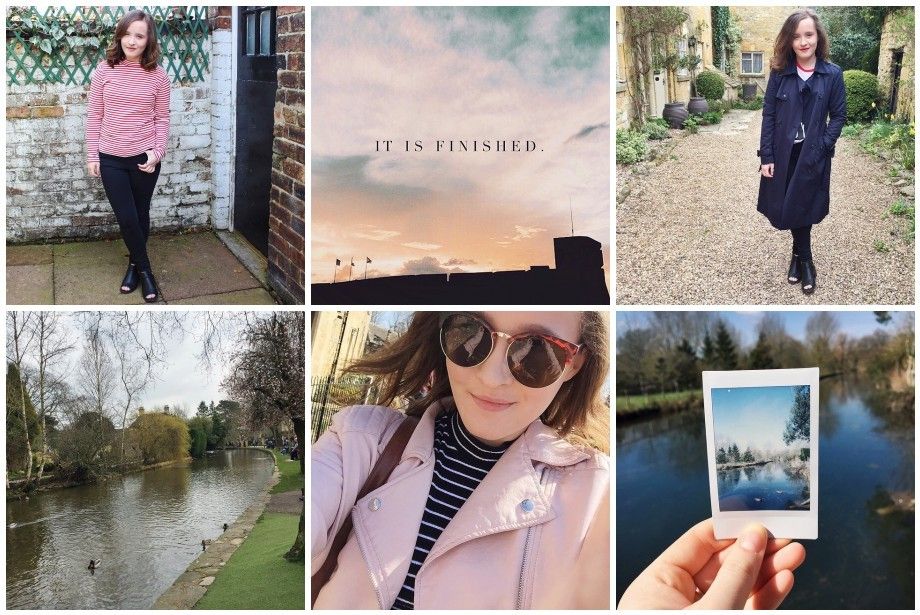 Think this jumper is becoming my favourite / Loved. Blessed. Thankful. Hopeful. Joyful. Finished / / This part of the world is just so so beautiful / Sunny spring days are my absolute favourite / Shake it like a polaroid picture
Now that is what I call a waffle with ice cream / The Cotswolds is such a pretty and peaceful place / Spring time outfits are my favourite / Room goals right there / Still dreaming of yesterdays breakfast. The smoothie balances the pastry out right? / Had a wonderfully relaxing time at Lush Spa Liverpool. The Lush Spa treatments are so creative, beautiful and calming, the perfect way to end my break before going back to uni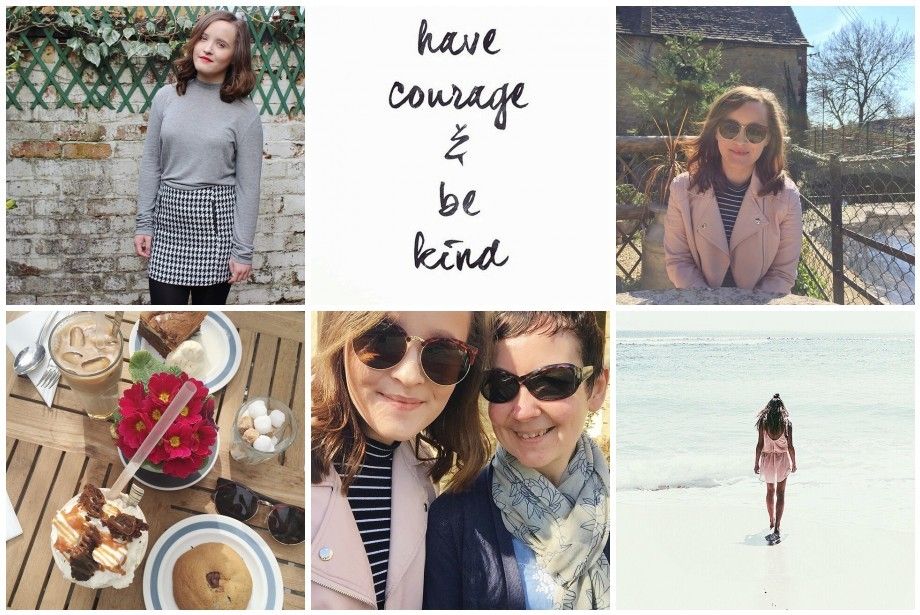 Think I kinda forgot how much I love monochrome outfits / Cinderella's mama knew what life was about / Loving the warm sunny weather, and being able to wear my sunglasses / What happens when me and Laura pop into town? We end up at Pudding pantry! / Missing my mama / The sunny weather is making me want to go on holiday so badly! Dreaming of beaches and the sea and lovely summer clothes
Can't get over how much love I have for this tshirt / Bills was so so good! / Fashion doesn't have to be serious all the time! / Lovee / Spotted this Skinny Dip London phone case in Topshop, completely in lurveeee / This jacket makes me happy, and so does all this wonderfully glorious sunny weather
Our evening at Boilermaker was so cute, still has me smiling / The weather may have been abit all over the place, but I got to wear my Primark trench, so I can't really complain / / Feel like my life revolves around food at the minute / Ping Pong and mojitos were just perfection! / Home timeeee
/ Smiles / Those outfits tho!
And there we go! April according to my insta account, a very full but smiley and good month! Here's to May, a new month and hopefully lots of great new memories and moments that make us laugh and smile and bring us joy whatever we're going through!
Love
God bless