So that's it? Another month has nearly gone by, and I'm really really not sure where it went. February literally feels like it happened without me noticing, but ah well. It was still great, so many lovely times and smiles, even if there was some rather stressful moments.
As always, today I'm bringing you a round up of the month through what my instagram lens captured. I'm rather obsessed with insta world, so if you want to follow me and see what I'm getting up to daily or weekly, my user name is holljc, so make sure you head over and see if you like what you see.
Back to Stoke I went / Happy Birthday Dad / Those sunglasses tho / Feel like I'm living in this jumper at the moment / Short hair, don't care / Future room goals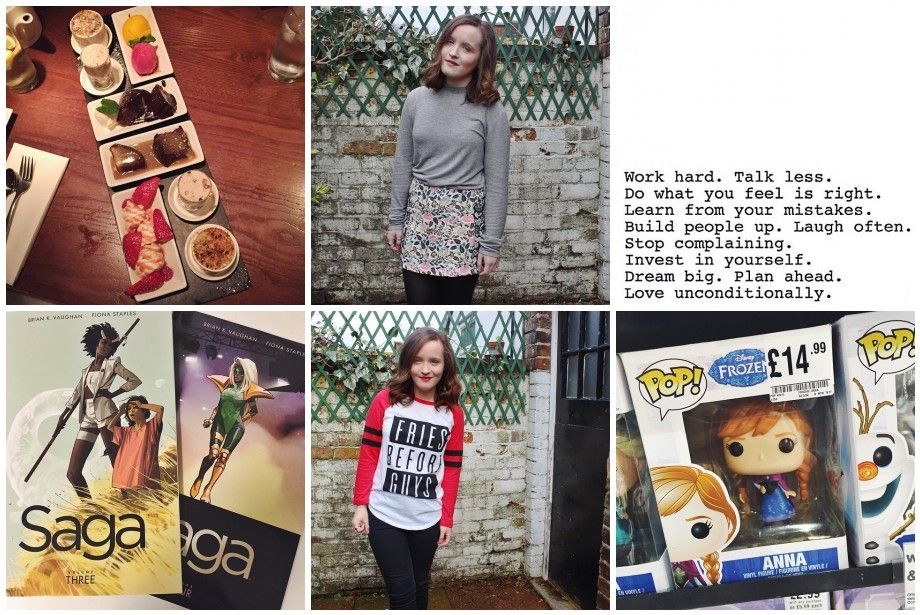 Now that is what I call a dessert sharing platter / Today / #inspo / They came! They came! / This tshirt! / This was far too cute for my liking
Nothing like a good old Hero & Cape tee / Coach selfie, weekend away here we come! / Dreaming / This jumper / Oh my! I feel like this is definition of Disney adorable / Bit of a clash today
Wowzers! The Sophia Webster LFW show looks insaneee! So so cool! / This show tho! Absolutely blown away by Sophia Webster's show and collection / #inspo / What happens when fashion students want to celebrate? They go on a pancake date of course / That jacket tho / Journey's home with Bilbo and company
And that's a few snap shots of my February. I hope you enjoyed this post and that March starts of well for you guys.
Love
God bless