In a rather strange turn of events, September is well and truly over and it's now October! Like how the heck did that happen? In some ways September felt like it dragged and dragged and dragged, yet at the same time it feels like it went by in the blink of an eye. How that works I don't know, but that's what it felt like anyway.
The beginning of September was a time of preparing and saying goodbye. The second half of the month saw me heading east to Nottingham to move into a rather cool flat, with 9 people I'd never met before.
Yeah, to put it simply, September was flipping weird.
It's been the most bizarre, terrifying yet exciting month.
Saying goodbye to some of my favourite people in the world was so dang hard, dealing with some emotional personal stuff also made this month harder, as did moving to a completely new city, to live with completely new people. But I'm excited to see where the rest of this year will take me, September was a month of crazy ass change, transition and emotion, yet I'm so excited about where it's lead me. I've been blessed with the loveliest bunch of people to live with, they have me in stitches all the time, and I'm pretty sure the north south divide debate will be raging for many months to come.
My Instagram feed this month has been full of memories and moments that I want to preserve and treasure for months and years to come; flowers of a group of my friends, saying an emotional goodbye to my bestest friend and baby girl Larls, a Mexican family night with my flat mates. Freshers was a crazy one; no sleep, lots of partying and fancy dress, but I'm definitely thankful for the experience and laughs and fun.
If you want to keep up with my Uni adventure, plus little snippets of my everyday life and any style inspiration I find, then make sure to head over to Insta land and follow me, holljc is my username.
This is just stunning #inspo / Hourglass' blushes are just my fave! So beautiful / This just makes me happy / Who knew you could fall in love with a pair of trousers? #ootd / Leaving breakfast with my mamma and grandparents. Frankie and Benny's for the win! / These cards make me happy! So dang cuteee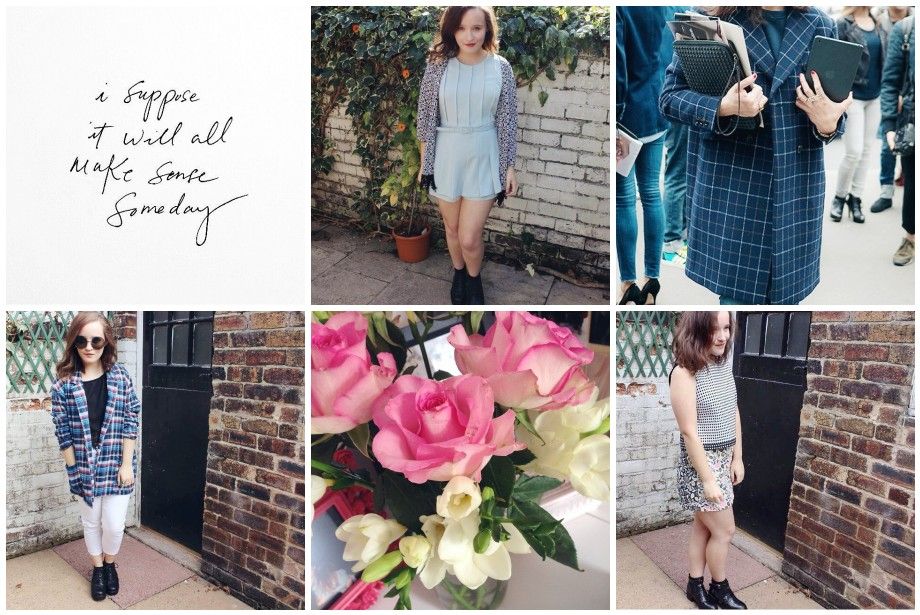 #inspo / Trying to hold onto the last days of summer / Can't wait for A/W just for the oversized coats #inspo / #ootd / Prettyyyy flowers / #ootd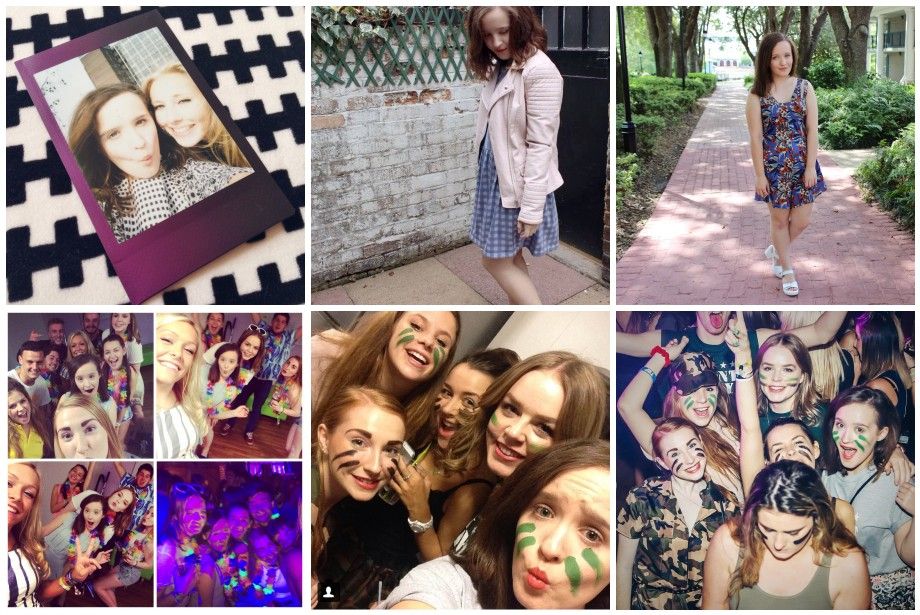 Love my Larls, "It's not goodbye, it's see you later" / #ootd / #tbt I miss Florida, and pretty summer clothes and days of magic and dreaming / Beach Party! First night of freshers / #trentarmy / #trentarmy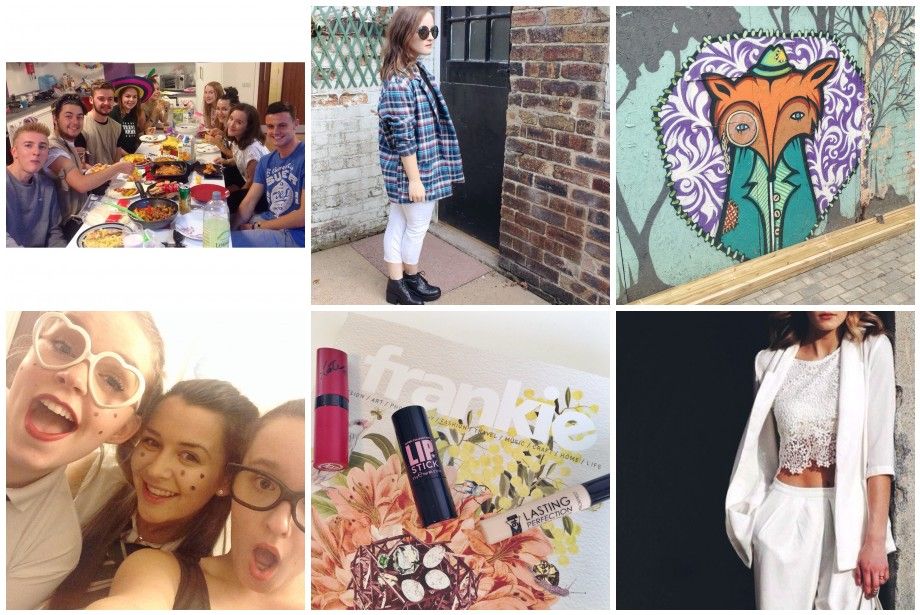 Family night! #mexican
/
Loving wearing my tartan Urban Outfitters jacket at the moment
/
Nottingham has some absolutely stunning street art, so so cute too!
/
#latergram
/
Who says a little bit of retail therapy isn't good for the soul? Especially when you have a gift card!
/
Loving monochrome atm #inspo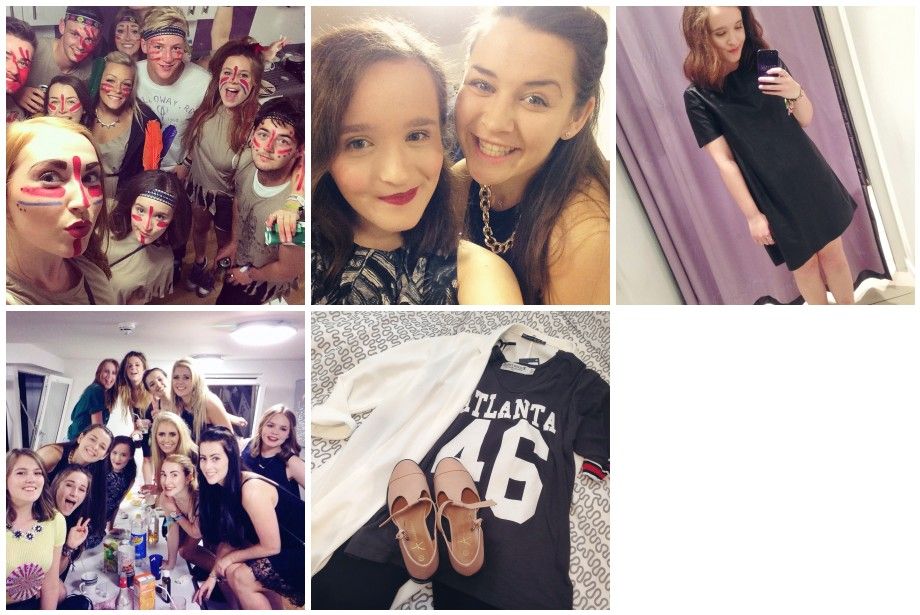 Red Indians / The last night of freshers was hilarious and crazy to say the least. Love my I09 crew, they do nothing but make me giggle / A Topshop gift card, plus 20% off means one very happy Holly and a very pretty dress / #latergram Girlies / White duster coat, baseball tee and cute pink flats #ootd
And that was my September! Rather full, pretty manic, but lots of awesome memories were made, which is always a good thing!
Love
God bless