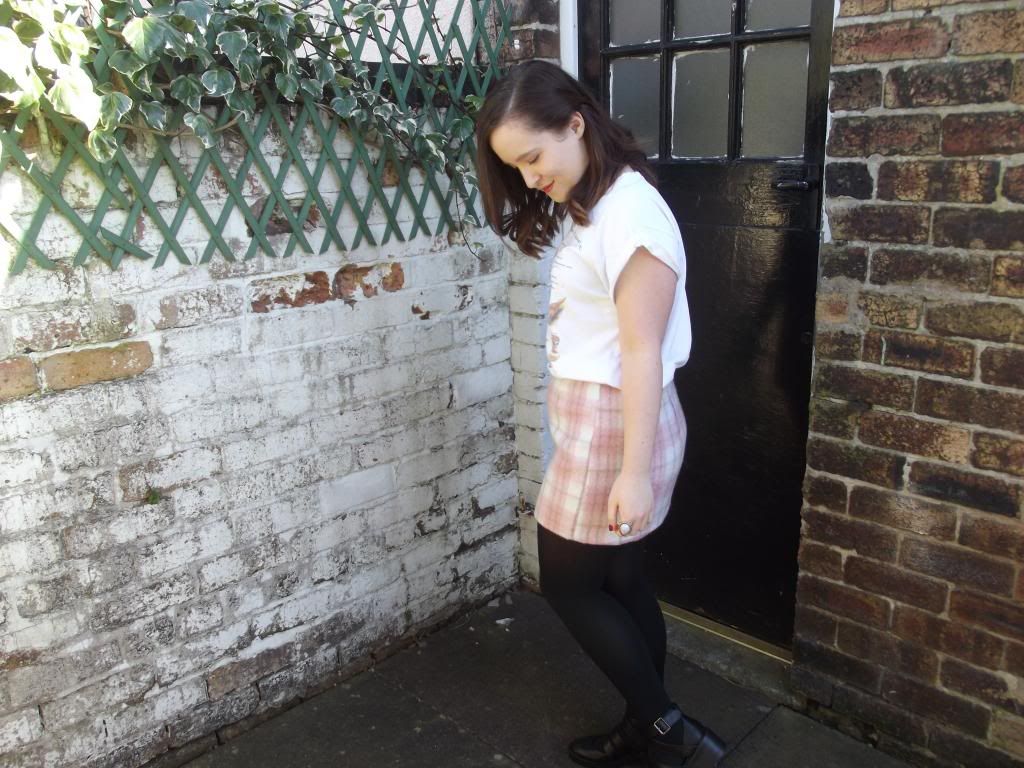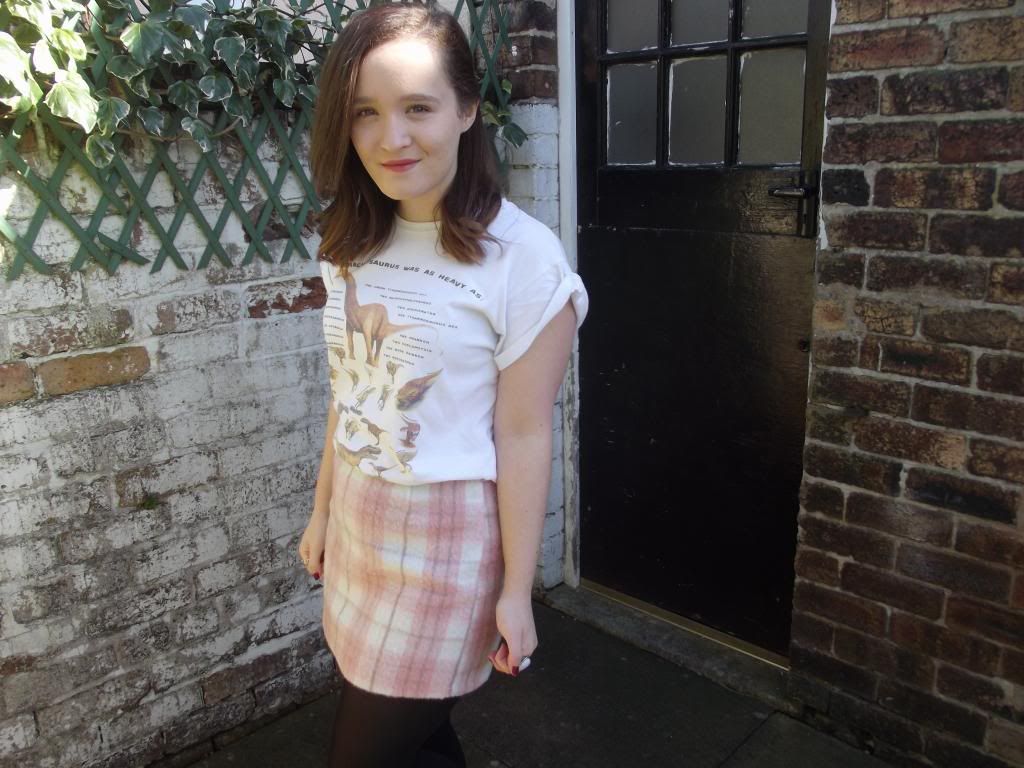 Outfit -
Skirt - New Look Tshirt - Topshop
Shoes - Topshop
Lips - Revlon Colourburst Lip Butter - Candy Apple
Rings - Primark, Shop Dixi, Camden Market
Nails - Matte Nails - Dress Up
I'm am just in total love with this skirt, absolutely adore the thing!
Pretty much every time I've worn it someone has complimented me on it, and asked if it's from Topshop. But this time the answer is nope! New Look for under £20, which in my opinion is an absolute steal compared to skirts of the same style you see in places like Topshop, Zara etc.
As the post title suggests, every time I wear it, this skirt never fails to remind me of Clueless, which if you haven't seen it is a pretty darn awesome film! Which now I've written that I really want to go and watch,
now
! Pairing it with my fave dino tshirt kinda felt pretty ironic yet perfect at the same time, and it's just a combination that I really really like!
Love
God bless