For the first time in, well, err, since I started these posts, I'm not beginning one with, "Hasn't this month gone so quickly!" Because frankly it just hasn't!
January felt longer than the entire of 2013, and part of me is really glad it's over and a new month has begun. January held some highs, but also some really low lows; and has been a roller coaster to say the least. Yet according to my instagram feed it's been a month of friends and food, and I guess a part of that is somewhat true.
So here's to February, and January and the memories made and the lessons learnt.
I hope you enjoy this shimmy through my first month of 2014, any related posts will also be linked for you guys to take a look at!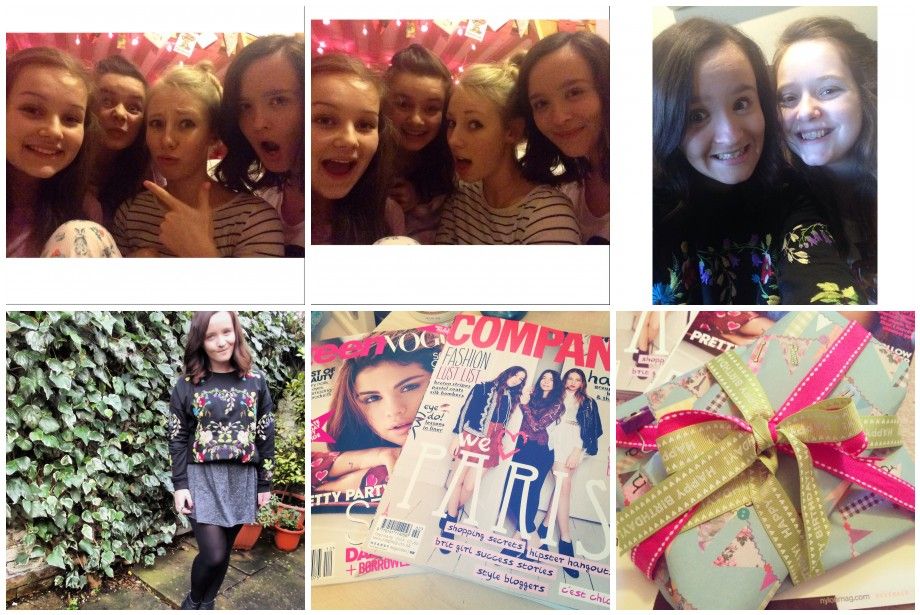 The beginnings of a new year and ending of another
Another snap from my NYE, such an hilarious evening
Smiles and catch ups are always lovely
Love my new jumper, such a fun day wearing it! - Post,
here
My day's reading, Company and TeenVogue
Present wrapped!
This place makes me happy!
I adore my new Emma Bridgewater tea cup! There really are perks to being from Stoke
#latergram My starbucks from earlier in the day whilst trying to cheer myself up
Cheeky selfie in the lift at college
Making Oreo Nutella brownies
Nutella Oreo brownes baked, cut and ready! So yummy! - Post,
here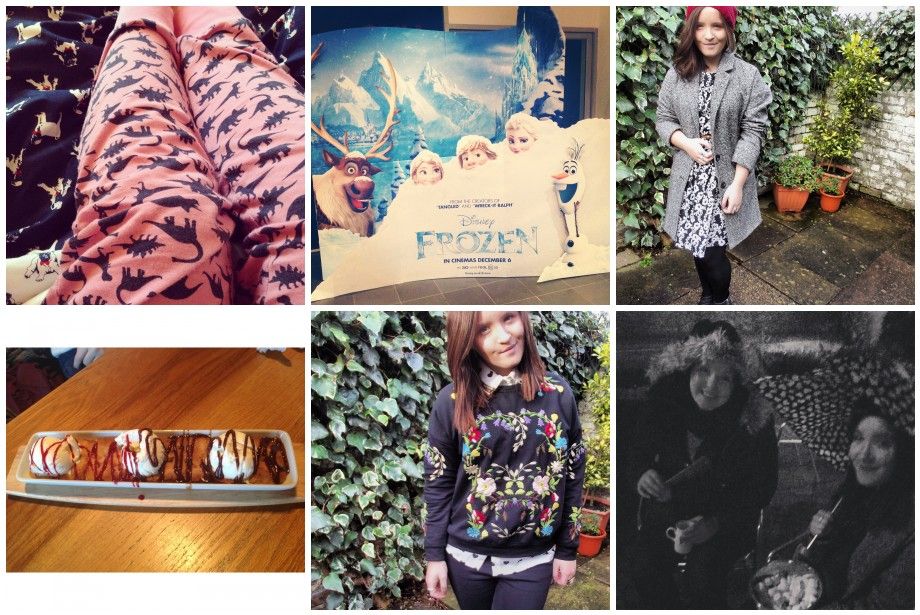 Was a day of pugs and dinosaurs
Went to see Frozen at the cinema - It was incredible! So so so so amazing!
The best pudding ever ever ever, celebrating my friend's 18th!
Love love love this jumper!
#TBT This picture just makes me laugh! Although I got absolutely drenched, fire pits and marshmallows in the rain was alota fun!
#inspiration This feels rather relevant at the moment
My afternoon
Found this photo of me and three of my friends. Don't know what was up with us!
Adore this!
This picture just makes me giggle - Post,
here
My absolutely stunning Ella Masters prints came yesterday! So utterly beautiful! - Check out her blog,
here
Literally had the most amazing breakfast with my friend Larls! So yummy!
Made cookies that afternoon, they were so good! - Post,
here
Shouldn't be left alone in boots when I have Christmas money left - One of the new Revlon Colourburst Matte Balm's
It was definitely a hat day - Post,
here
My favourite, Company magazine arrived that morning!
I hope you enjoyed that folks! And remember to head over to instagram and follow me (holljc) if you want to see some of what I get up to daily!
Love and cuddles
God bless